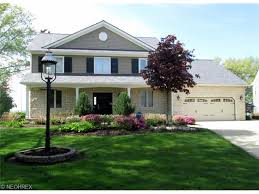 Trenchless Sewer Pipe Lining Lakewood, OH
Contractor: Invisible Excavation Location: Lakewood, OH Type: 58 Feet of 4 inch Residential Sewer Pipe Cost: $5,885.00 Technology: Trenchless Sewer Pipe Lining
Have a sewer problem or need an estimate?
Call The Trenchless Guys, Inc. now at (877) 474-0056

View Full Contractor Profile Here: Sewer Repair Ohio
To Email This Contractor

What better way to have to repair and deal with your broken or faulty sewer here in Lakewood, OH than by doing a trenchless sewer pipe lining repair? More and more residents call in and ask for a "sewer pipe lining without digging up my yard"? Of course, the answer is yes, as the technicians not only specialize in residential and business trenchless sewer repair but they actually love to do the work. It's fun and it's a relatively new technology. Gone are the days when your sewer broke it was beyond dvastating. Before trenchless you had to brace and prepared yourself to have your sewer line excavated. Which meant, having a large backhoe on your property ripping everything out of the ground only to have to put it all back together, which as you and I know, it never goes back exactly the same way. Anyhow, yeah those days are done, because now you don't need to dig up your sewer line. Today, there is a trenchless sewer pipe repair method that uses epoxy resins inside your broken or cracked sewer pipe. Here is where it gets better, do you remember how long a traditional repair took, it was like, 3-5 days on average to dig it up and put it all back together, well now with trenchless sewer liners, it takes...one day! That's right in about one day's time your sewer will not only be working, but it will be rehabilitated back to a BETTER than NEW condition.
Trenchless Sewer Pipe Lining Lakewood
Sewer pipe repair in Lakewood, OH is the only way to go if you are serious about rehabilitating your home sewer system so give a tech today and let him help you out. Recently a call came in from a homeowner who did not want to dig but he had a severe sewer pipe failure which lead to raw sewage backing up into his bathroom. It appears he had a nice front lawn and just did not want to dig it up. So the tech agreed to go out and do a FREE INSPECTION of the customers entire home sewer system. When the tech arrived he was able to do the inspection with a sewer video camera and sure enough the customer had a cracked sewer pipe. After he shared his findings with the homeowner the tech told him that he was indeed a great candidate for a trenchless sewer repair without having to dig up his property.
Trenchless Sewer Pipe Lining Repair Lakewood, OH
The homeowner agreed to have the trenchless sewer lining installed and was very excited to stay around and watch while the techs completed the work. The customer was very impressed with this newer technology and ended up recommending his brother to have it done with his sewer. His brother also lived in Lakewood and he thought ti was a great preventative measure. When the tech completed the work the homeowner had a fully rehabilitated sewer system. Just another satisfied trenchless sewer pipe lining customer in Lakewood, OH.
Quick Quote!
Get a Quick, Free Estimate!
Call Now
1-877-880-8125
or Fill Out The Form Below.
Name:
Email:
Phone:
Zip:
Sewer Lining
Hydro-Jetting
Camera Inspection
Other

Enter word above in this box:
Learn More!
Learn More About The Services You Can Get Using SewerRepairUSA.com!
Find Qualified Contractors!
Search For Contractors In Your Area.
How Much?
The #1 Question We Are Asked?
How Much Does It Cost?
Browse Recently Completed Jobs Below And See What Others Are Paying!
Copyright © 2013. All Rights Reserved.