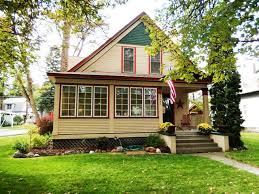 Trenchless Sewer Line Replacement Spokane, WA
Contractor: Vietzke Excavating Location:Spokane, WA Type:50 Feet Pipe Bursting Cost$3850.00 - $4,000.00 Technology: Sewer Pipe Bursting
Have a sewer problem or need an estimate?
Call Vietzke Excavating now at (509) 774-3665

View Full Contractor Profile Here: Sewer Repair Eastern WA
To Email This Contractor

Trenchless sewer line replacement in Spokane, WA is rapidly catching on as the preferred method of residential and commercial sewer pipe replacement method in the entire Northwest. This is due to the fact is is fast, economical, and requires only two small access points, no need to dig a trench. In a single afternoon Spokane customers can have a brand new seamless sewer line put with Spokane pipe bursting offered by sewer contractor Vietzke Excavating.
Spokane WA Pipe Bursting Sewer Replacement
The sewer techs at Vietzke Excavating are professionals in trenchless sewer replacement methods and will be more than pleased to give you the details of this exciting new technology should you find yourself with a sewer problem in the Spokane area. This particular customer was having to deal with frequent sewer line backups issues and contacted Vietzke after researching online on what some solutions might be. Their technicians came out promptly and ran a camera inspection to see what the issue was. Sure enough there was major cracks in the line allowing roots to penetrate and cause the back ups.
Trenchless Sewer Pipe Burst Spokane, WA
After the Vietzke techs explained the bursting process in detail and provided references the homeowner agreed to do a trenchless pipe bursting to rehabilitate the line. The line was 50 feet and ran under a walkway and the sidewalk, another deciding factor for the Spokane homeowner to go with pipe bursting because there is no excavation required. The new line would be run right underneath everything without disruption. The job was scheduled for the next day and the contractor Vietzke came out at 8am and was completed by 2:30 pm and entered the new sewer back immediately into service. They also gave the customer a 50 year warranty on the new line. Needless to say the customer was very happy.
Quick Quote!
Get a Quick, Free Estimate!
Call Now
1-877-880-8125
or Fill Out The Form Below.
Name:
Email:
Phone:
Zip:
Sewer Lining
Hydro-Jetting
Camera Inspection
Other

Enter word above in this box:
Learn More!
Learn More About The Services You Can Get Using SewerRepairUSA.com!
Find Qualified Contractors!
Search For Contractors In Your Area.
How Much?
The #1 Question We Are Asked?
How Much Does It Cost?
Browse Recently Completed Jobs Below And See What Others Are Paying!
Copyright © 2013. All Rights Reserved.