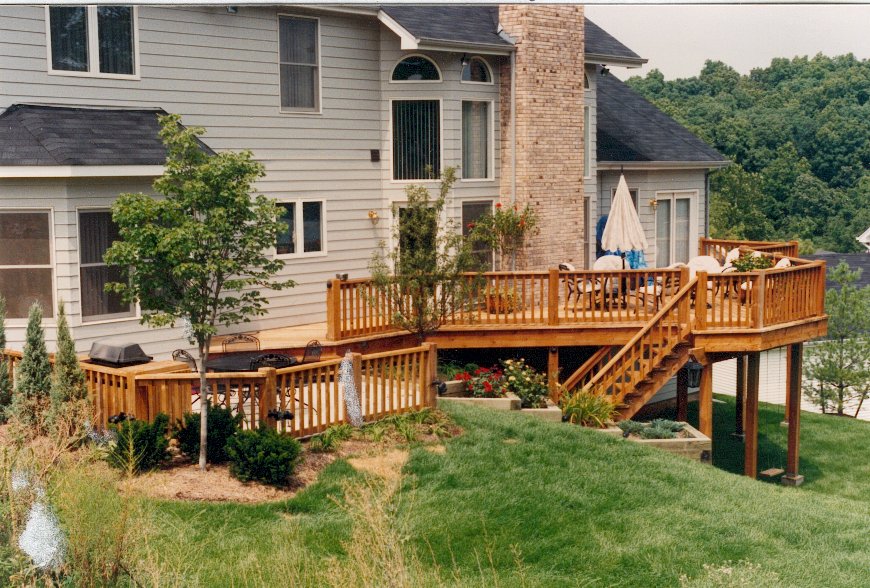 Trenchless Pipe Repair Beaverton, OR
Contractor: Iron Horse Trenchless, LLC Location: Beaverton, OR Type: 42' Cast Iron Sewer Pipe Burst Cost: $2,850 - $3,450 (Private Bid) Contact Contractor For Estimates Technology: Sewer Pipe Burst
Have a sewer problem or need an estimate?
Call Iron Horse, LLC now at (503) 837-6994

View Full Contractor Profile Here: Sewer Repair Oregon
To Email This Contractor

Having to repair a sewer line is not fun. Many of us don't even think about a sewer pipe until it becomes a problem and needs to be replaced. Now throw in the fact that maybe your sewer pipe runs under a driveway, decking, or even a garage and these need to be dug up to access it and you're thinking what a nightmare. Not with new trenchless pipe replacement technology. This Beaverton area contractor was able to put in a brand new sewer pipe for this customer without having to dig or disturb his deck in which the broken sewer pipe ran under.
Brand New Sewer Line In Beaverton - No Digging Required
This customer actually started to make plans to remove some decking so the contractor could explore the situation. They knew a problem had existed for some time now and needed to address it, however removing part of the front deck was not part of the plans for this client so they put off the repair as long as possible. Not only that, this customer made arrangements to move out of their home while we worked, not knowing about new technology available today that would replace his sewer pipe in a single afternoon with no digging required.
Cast Iron Sewer Pipe Burst Beaverton, OR
trenchless pipe bursting is literally a process that breaks up or "bursts" the old pipe apart into tiny pieces while pulling in a brand new pipe to replace it. You can learn more about the process on the pipe bursting page. It is very fast process and the new pipe is seamless which means there is nowhere for roots to penetrate in the future. It works on cast iron pipes, concrete, orangeburg or pretty much any material sewer pipe. Not many contractors in Oregon offer this technology however this trenchless contractor does.
New Sewer Pipe - Happy Customer
The contractor visited the client and assured him, do not pack your bags, as a matter of fact you could go out for the afternoon and when you return this will most likely be completed. The client eagerly agreed to have the trenchless sewer repair done and he actually left for the afternoon. The contractor and his crew began work and in less than a days time installed the brand new seamless pipe replacing the cast iron sewer line without disturbing anything on the surface.
Quick Quote!
Get a Quick, Free Estimate!
Call Now
1-877-880-8125
or Fill Out The Form Below.
Name:
Email:
Phone:
Zip:
Sewer Lining
Hydro-Jetting
Camera Inspection
Other

Enter word above in this box:
Learn More!
Learn More About The Services You Can Get Using SewerRepairUSA.com!
Find Qualified Contractors!
Search For Contractors In Your Area.
How Much?
The #1 Question We Are Asked?
How Much Does It Cost?
Browse Recently Completed Jobs Below And See What Others Are Paying!
Copyright © 2013. All Rights Reserved.