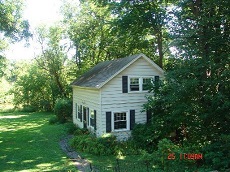 Trenchless Sewer Pipe Repair Nashville, TN.
Contractor: Lining & Coating Solutions, LLC Location: Nashville, TN Type: 37 Feet Pipe Lining Cost: $3,150.00 - $3,515.00 Technology: Trenchless Sewer Pipe Lining
Have a sewer problem or need an estimate?
Call Lining & Coating Solutions now at (855) 999-7281

View Full Contractor Profile Here: Sewer Repair Tennessee / Kentucky
To Email This Contractor

Trenchless Sewer Pipe Repair in Nashville seems to be a common service. Most of the calls that come in seem to come from the Nashville area. Although Lining & Coating Solutions, LLC serves all of TN & KY, Nashville which currently holds the title of a trenchless sewer pipe repair hotspot. Sometimes customers call in and the techs love to help. Case in point, an older lady in her 70's called and she had lived in her home all her life, that's right all 70 some odd years. When the tech asked here how long she has been having sewer problems, she said for the last 15 years! What!? Nobody should have to suffer through 15 years of a failing sewer line. So the tech set up a free estimate to help out this lady.
Trenchless Sewer Pipe Lining in Nashville, TN
The area that this lady lived in was known as an area that used to have out houses and later was converted and connected to the city sewers. The home was very modest and it seemed to be a little unkempt, however, the tech agreed to do a full service inspection, he developed a soft spot for this elderly lady and wanted to help her get her sewer back to a good working condition. The inspection showed that her cast iron sewer was rotted out, and that the bottom of the pipe was gone...not just cracked, but the entire bottom of the sewer pipe wasn't there. A great candidate for Nashville sewer pipe lining. It was a miracle it did not collapse by now, however, the tech told the customer that he could line the pipe even though the bottom of it was missing. But, he wanted to start the process right away, however, the customer wasn't sure about the $3,200 price tag and that she was afraid to part with the money so the tech agreed to do a payment plan. This is not the norm, however, who could in there right mind not help a sweet elderly lady who had ongoing sewer problems? The customer was thrilled and agreed to move forward with the work. You could tell she was very happy about the thought of having a properly working sewer system.
Nashville, TN Sewer Pipe Lining
The line itself was short run of only 37 feet of sewer pipe so the repair was able to be done in less than a day. The best thing was how happy the customer was, she called us in the morning, the tech decided to give her a free estimate, and by the end of the day she had a brand new, top of the line, trenchless sewer liner.
Quick Quote!
Get a Quick, Free Estimate!
Call Now
1-877-880-8125
or Fill Out The Form Below.
Name:
Email:
Phone:
Zip:
Sewer Lining
Hydro-Jetting
Camera Inspection
Other

Enter word above in this box:
Learn More!
Learn More About The Services You Can Get Using SewerRepairUSA.com!
Find Qualified Contractors!
Search For Contractors In Your Area.
How Much?
The #1 Question We Are Asked?
How Much Does It Cost?
Browse Recently Completed Jobs Below And See What Others Are Paying!
Copyright © 2013. All Rights Reserved.