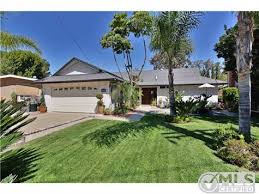 Trenchless Sewer Repair La Mesa, CA.
Contractor: TSR Trenchless Location: La Mesa, CA Type: 22 Feet Cast Iron Pipe Lining Cost: $3000 - $4000 Contact Contractor For Final Price Technology: Trenchless Sewer Pipe Lining
Have a sewer problem or need an estimate?
Call TSR Trenchless now at (858) 212-0070

View Full Contractor Profile Here: Sewer Repair San Diego
To Email This Contractor

Trenchless Sewer Repair in La Mesa, CA is a preferred method of sewer pipe repair first and foremost because it does not require any excavation. Many homes and properties in the La Mesa, CA area are well landscaped and trimmed with beautiful trees and bushes, this customer's home certainly was. The home was being sold and the buyer's wanted a video inspection of the sewer, a great idea considering the camera inspection performed by the contractor revealed some major issues with the La Mesa sewer pipe.
Trenchless Sewer Replacement La Mesa, CA
The buyers agreed to buy the house but obviously wanted the sewer pipe fixed as part of the sale contract. So the realtor representing the seller set out on the Bing search engine to find out what the options are. Delighted to quickly find information on this particular contractor, TSR Trenchless, that offers new trenchless sewer replacement in the La Mesa area, a method that is fast, affordable and does not require excavating the nice yard.
Repairing the La Mesa Sewer Pipe with Trenchless Relining
This particular La Mesa sewer pipe repair was holding up the sale of the home for this realtor's client so she was pleased to discover this Southern California area contractor offered this type of sewer pipe repair in the La Mesa area. To make a long story short, the contractor came out immediately to asses the clay sewer pipe with a video inspection revealing the sewer pipe was cracked and had major root infestation. TSR Trenchless cleared the roots and cleaned the old La Mesa sewer pipe with high pressure hydro jetting, installed the new super strong epoxy liner, and provided a post video inspection DVD showing the new liner in place. The new sewer pipe was back to better than new condition and TSR Trenchless provided the new homeowners with a 50 year warranty against failure. Not bad TSR Trenchless...not bad at all! If you are having sewer problems anywhere in the San Diego or greater San Diego area, these are your guys. Give them a call and their expert technicians can give you all the exciting information on La Mesa trenchless sewer pipe relining and provide you with a free estimate to have it repaired. No digging required.
Quick Quote!
Get a Quick, Free Estimate!
Call Now
1-877-880-8125
or Fill Out The Form Below.
Name:
Email:
Phone:
Zip:
Sewer Lining
Hydro-Jetting
Camera Inspection
Other

Enter word above in this box:
Learn More!
Learn More About The Services You Can Get Using SewerRepairUSA.com!
Find Qualified Contractors!
Search For Contractors In Your Area.
How Much?
The #1 Question We Are Asked?
How Much Does It Cost?
Browse Recently Completed Jobs Below And See What Others Are Paying!
Copyright © 2013. All Rights Reserved.