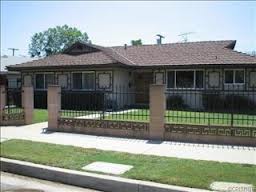 Trenchless Sewer Repair Granada Hills, CA.
Contractor: TSR Trenchless Location: Granada Hills, CA Type: 64 Feet Cast Iron Pipe Lining Cost: $5,200 - $5,650.00 Contact Contractor For Final Price Technology: Trenchless Sewer Pipe Lining
Have a sewer problem or need an estimate?
Call TSR Trenchless now at (877) 759-5082

View Full Contractor Profile Here: Sewer Repair Los Angeles
To Email This Contractor

Trenchless sewer repair Granada Hills, Ca is a one of the more popular regions currently being serviced by TSR Trenchless. Trenchless sewer pipe repair is the most requested type of sewer repair service being requested today. Most people just do not wish to have their sewers or faulty pipes excavated anymore. The hassle with digging, tearing up valuable property only to have it repaired is not a popular thing to do. The Granada Hills customers that call have done their sewer repair homework and have a need to want to see if their sewer pipe system would be a good candidate for trenchless sewer repair.
Trenchless Sewer Replacement Granada Hills, CA
Most customers call and tell the techs that they don't know what is going on only that the sewer does not work properly. In these cases, which are many, the technician will agree to do a trenchless sewer repair video inspection to get a first hand look at the problem. By being able to see down inside the actual pipe is a great way to give a proper and accurate diagnosis. Once a proper diagnosis is made the techs can begin to have a dialog about the best method to repair the pipe. In most cases customers are great candidates for a trenchless sewer pipe repair. If a sewer pipe has completely collapsed the you may need to dig that up and repair the broken area before doing any type of trenchless work.
Granada Hills, CA Trenchless Pipe Repair
A customer called in recently and had requested a complete inspection and evaluation to see if there home could be lined. Upon the inspection the tech reassured the customer that their home was a good candidate. The old pipe was constructed from cast iron and had roots all inside the pipe. It needed to be cleaned first, but when it was all said and done the brand new sewer pipe line worked great and the customer was very happy.
Quick Quote!
Get a Quick, Free Estimate!
Call Now
1-877-880-8125
or Fill Out The Form Below.
Name:
Email:
Phone:
Zip:
Sewer Lining
Hydro-Jetting
Camera Inspection
Other

Enter word above in this box:
Learn More!
Learn More About The Services You Can Get Using SewerRepairUSA.com!
Find Qualified Contractors!
Search For Contractors In Your Area.
How Much?
The #1 Question We Are Asked?
How Much Does It Cost?
Browse Recently Completed Jobs Below And See What Others Are Paying!
Copyright © 2013. All Rights Reserved.