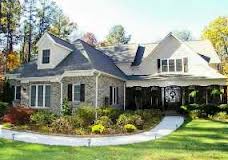 Sewer Pipe Lining Denver, CO
Contractor: Sewer Solutions Location:Denver, CO Type: 78 Feet Pipe Lining Cost:$7,850.00 - $8,695.00 Technology: Sewer Pipe Lining
Have a sewer problem or need an estimate?
Call UES Trenchless, Inc. now at (720) 606-6223

View Full Contractor Profile Here: Sewer Repair Denver
To Email This Contractor

Denver pipe lining is probably the first choice for anyone looking to rehabilitate or repair any pipe, whether it's a residential home sewer pipe lining or a commercial pipe lining. Denver, CO is home to some of the top pipe lining companies anywhere. So if you currently live in the Denver or surrounding area and you need a pipe lining quote, then pick up the phone and call Sewer Solutions of Denver today.
Pipe Relining Denver, CO
When calls go to a technician they will often ask a series of questions to help get a better idea of the pipe lining service needed. First off, all the techs understand nobody wants to dig, regardless of any situation. So based on such, a few qualifying questions must be asked if you are interested in pipe lining in Denver, Co. The first question you may get is, has someone or another company already inspected the pipe with a sewer camera video inspection? Before you can do anything, whether you want the pipe lining repair or not, MUST start with sewer video camera inspection. All pipe lining inspections must be made internally, and the only way to get it done is to insert the video camera inside the pipe. Here you can tell the condition of the pipe and therefor make the diagnosis. This customer who called a tech did in fact have had a prior sewer video inspection, and it was determined to be a sewer pipe lining need of approx. 78 feet long. The pipe was constructed of terra cotta material and was starting to fail in several places. Inside the line you could see buildup and roots coming in from every joint or connection. So, the customer only wanted to repair the sewer by using a pipe lining process and they did not wish to dig up their property.
Denver, CO Trenchless Sewer Pipe Lining
After the tech was able to view the sewer pipe inspection online he then made the determination that the root invested, terra cotta pipe could in fact be 100% rehabilitated with a pipe lining. The customer upon hearing this was very happy and agreed to have the trenchless procedure done as soon as possible. After it was said and done and the customer got a brand new sewer system they agreed to tell their friends and family. Call Sewer Solution today of Denver for your pipe lining quote.
Quick Quote!
Get a Quick, Free Estimate!
Call Now
1-877-880-8125
or Fill Out The Form Below.
Name:
Email:
Phone:
Zip:
Sewer Lining
Hydro-Jetting
Camera Inspection
Other

Enter word above in this box:
Learn More!
Learn More About The Services You Can Get Using SewerRepairUSA.com!
Find Qualified Contractors!
Search For Contractors In Your Area.
How Much?
The #1 Question We Are Asked?
How Much Does It Cost?
Browse Recently Completed Jobs Below And See What Others Are Paying!
Copyright © 2013. All Rights Reserved.