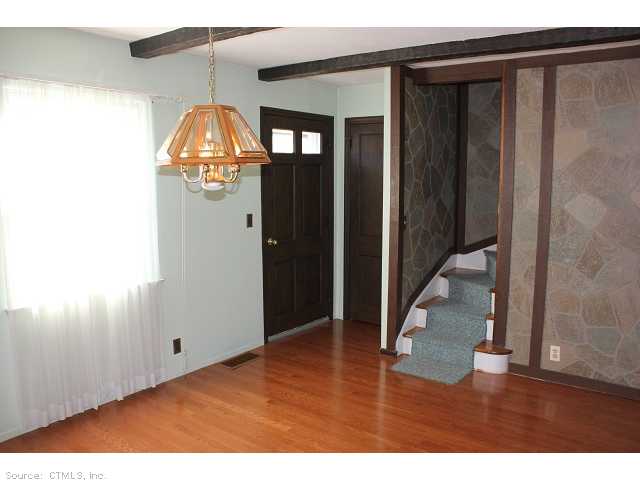 Pipe Lining Under Heated Flooring In Bristol CT
Contractor: The Trenchless Team
Job Location: Bristol, CT
Type: 30' Cast Iron Residential
Cost: $5,000.00
Technology: Sewer Pipe Lining
Have a sewer problem or need an estimate?
Call The Trenchless Team now at (877) 739-3789

View Full Contractor Profile Here: Sewer Repair Northeastern USA
To Email This Contractor
A Bristol CT customer named Mike called The Trenchless Team and asked if they can fix his sewer pipe that ran under his new floor with radiant in-floor heating. His concern was his line was made from cast iron and the last thing he wanted was to dig up his newly installed floor to replace a cracked and leaky sewer pipe, but he knew he had to fix it.
30 Feet of Sewer Line That is Cracked and Leaking
The contractor went to his home in Bristol and ran a sewer video camera down his line they were able to see that he did in fact have a cracked pipe about 12 feet out from his cleanout. The line ran out for a total of 30 feet and under his back room addition where he recently added in-floor radiant heating.
"Trenchless" Sewer Repair Which Means No Digging Required
After the initial, no cost consultation and sewer video they set up a date to install the new sewer pipe. Once they arrived at the home they began to set up and plan out the repair. The customer asked if he should pack up and leave, and they told him that's not necessary. The great thing about not having to dig is that there is no mess and very little noise .
Running in The New Sewer Pipe With the Inversion Machine
The Trenchless Team blew in a new flexible liner that is first saturated with resin, from a small access point in the basement using the air inversion machine. Once it was is in place they sent an inflatable bladder through and pressurized it until the liner cured. Just like that they essentially installed a brand new seamless pipe inside the old pipe.
Is That Liner Going To Stand Up Over Time?
Like most customers would be, Mike was skeptical and asked if the liner is going to stand up over time. The Trenchless Team explained to him not only will it stand up but it is superior to new pipes because it cures rock hard, is completely seamless and air tight. Roots leave leaky joints where pipes meet, the liner has none. As with all their liners they install, it come with a Lifetime Warranty against failure or defects.
Another Happy Customer That Now Knows About Trenchless Technology
Mike was elated, they were in and out quickly with no loud noise or mess and did not have to disturb his new heated floor. He now has a brand new sewer pipe with a Lifetime Warranty. Total Cost to Mike was $5000.00. He told The Trenchless Team he will recommend them to his friends, family or anyone he bumps into for that matter that is having a sewer problem.
Quick Quote!
Get a Quick, Free Estimate!
Call Now
1-877-880-8125
or Fill Out The Form Below.
Name:
Email:
Phone:
Zip:
Sewer Lining
Hydro-Jetting
Camera Inspection
Other

Enter word above in this box:
Learn More!
Learn More About The Services You Can Get Using SewerRepairUSA.com!
Find Qualified Contractors!
Search For Contractors In Your Area.
How Much?
The #1 Question We Are Asked?
How Much Does It Cost?
Browse Recently Completed Jobs Below And See What Others Are Paying!
Copyright © 2013. All Rights Reserved.