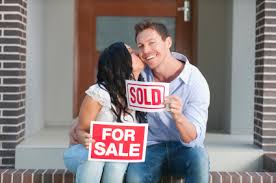 Contractor: Ben Franklin Plumbing Location: Dundee, IL Type: 44 Feet 4 Inch Sewer Line Repair Cost: $5250 - $5695 Technology: Trenchless Sewer Line Repair
Have a sewer problem or need an estimate?
Call American Trenchless Technologies now at (815) 827-6647

View Full Contractor Profile Here: Sewer Repair Chicago
To Email This Contractor
Hurrying To Sell A Dundee IL House After Renovation Without Sewer Inspection
This Dundee IL customer is indeed in a hurry to sell his house due to a job transfer to overseas. He spent about fifteen thousand renovated the whole house, but he didn't think of that the old pipe underneath maybe needs to be renewed as well. When he got a high offer from a buyer, in his mind it'll will go smoothly. When they were ready to open the escrow the buyer's agent called and said that the buyer requires to do a camera inspection on the pipes and they sent a technician over.
Sewer Camera Inspection Reveals Old Dundee Sewer Pipe Needs to Replacement Immediately
After the camera inspection was done it showed the pipe needs to be replaced soon. The customer didn't know about the Dundee trenchless sewer repair technology. He thought the sewer pipe lining will take days or even up to weeks and will need to dig out the old pipe, and make a big mess of his newly renovated house - from the new floor, the new bathroom and the new designed garden. He was dismayed as his date to overseas is getting near..
Trenchless Sewer Lining Dundee IL - Video
His agent smiles and calms him down and suggests him to call Ben Franklin Plumbing serving Dundee, IL. Saying that Ben Franklin Plumbing has the newest no dig sewer pipe lining technology, best of all, it'll be done in just one day.
This Dundee Epoxy Pipe Lining Contractor - Fixes The Sewer Pipe Without Digging
Ben Franklin serving Dundee, IL. takes the job and finished the epoxy pipe lining without having to dig through the house. The customer was relieved. He presents the buyer the invoice, with a fifty year warranty, from Ben Franklin serving Dundee, and shows the buyer that there is no damage or digging done to the property. He also gives the buyer a copy of the Dundee sewer camera inspection video after the Dundee Sewer pipe lining was completed.
Trenchless Sewer Repair Contractor Saved the Sales - the 44 Feet Pipe Was Replaced
The sales of this gentleman's house finally went smoothly after Ben Franklin serving Dundee, IL installed the "no dig" cured pipe in place and he's able to get on the flight to abstain his work overseas in time. The buyer is happy with the new Dundee sewer pipe liner, no worries for fifty years!
If you would like more information on sewer pipe lining in the Dundee IL area contact this This Trenchless Sewer Contractor - Ben Franklin Plumbing. for a free consultation and free estimate.
Quick Quote!
Get a Quick, Free Estimate!
Call Now
1-877-880-8125
or Fill Out The Form Below.
Name:
Email:
Phone:
Zip:
Sewer Lining
Hydro-Jetting
Camera Inspection
Other

Enter word above in this box:
Learn More!
Learn More About The Services You Can Get Using SewerRepairUSA.com!
Find Qualified Contractors!
Search For Contractors In Your Area.
How Much?
The #1 Question We Are Asked?
How Much Does It Cost?
Browse Recently Completed Jobs Below And See What Others Are Paying!
Copyright © 2013. All Rights Reserved.