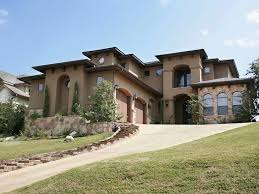 Sewer Line Replacement in Westlake Village, CA
Contractor: TSR Trenchless Location:Westlake Village, CA Type:60 Feet Pipe Bursting Cost$4,750.00 - $4,950.00 Technology: Sewer Pipe Bursting
Have a sewer problem or need an estimate?
Call TSR Trenchless now at (877) 759-5082

View Full Contractor Profile Here: Sewer Repair Los Angeles
To Email This Contractor

Trenchless sewer repair in Westlake Village is a desirable area to have to go and do some repairs. Westlake is great part of Los Angeles and there are many nice residential homes. However, as nice as Westlake is, it is not impervious to sewer pipe failures. This city is full of cast iron and in terms of trenchless sewer pipe repair the techs have done many a repair in the Westlake Village area. All pipes eventually begin to break down, and there is not much you can really do about it. However, with today's trenchless sewer repair methods there are a host of wonderful rehabilitation techniques that do not require excavating your entire yard!
Trenchless Sewer Repair Westlake Village, CA
The sewer techs at TSR Trenchless stand behind their work, and in most cases are able to offer customers not only a trenchless sewer repair solution but a lifetime warranty on the repair itself. A nice older lady, called in and she was very distraught about her sewer pipe situation. She has started to experience backups and she had her husbands retirement party coming up in a few weeks and she wanted to make sure there were no sewer backup surprises when her guests started to arrive. The tech agreed to go out and have a look at her situation, when she gave her address he immediately recalled that he did a recent trenchless sewer pipe bursting job due to some faulty cast iron pipe. The customer was happy to hear that and knowing he did a recent repair gave her peace of mind.
Trenchless Sewer Pipe Burst Westlake Village
When the tech arrived he agreed to do a thorough inspection and ran the sewer video camera into the customers clean out access. Sure enough he could see her cast iron sewer pipe had a lot of scale and build up and the interior of the pipe started to flake. He also was able to some hairline fractures as well. Once he showed the customer the pipe's video she agreed to have him do a trenchless sewer pipe burst, so he would burst out the old pipe while bringing in a brand new pipe. When it was all said and done the customer was very happy with the results. After her husband's retirement party she called to say she had no problems with her sewer line.
Quick Quote!
Get a Quick, Free Estimate!
Call Now
1-877-880-8125
or Fill Out The Form Below.
Name:
Email:
Phone:
Zip:
Sewer Lining
Hydro-Jetting
Camera Inspection
Other

Enter word above in this box:
Learn More!
Learn More About The Services You Can Get Using SewerRepairUSA.com!
Find Qualified Contractors!
Search For Contractors In Your Area.
How Much?
The #1 Question We Are Asked?
How Much Does It Cost?
Browse Recently Completed Jobs Below And See What Others Are Paying!
Copyright © 2013. All Rights Reserved.