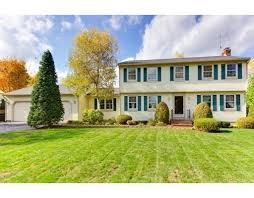 Trenchless Sewer Line Replacement Westborough, MA
Contractor: New England Pipe Restoration Location: Westborough, MA Type: 146 Feet Clay Sewer Line Replacement Cost Under: $13,140.00 Technology: Trenchless Sewer Line Replacement
Have a sewer problem or need an estimate?
Call New England Pipe Restoration now at (877) 627-4401

View Full Contractor Profile Here: Sewer Repair New England
To Email This Contractor
Trenchless Sewer Line Replacement Westborough MA
Trenchless Sewer Pipe Repair Westborough MA - Sewer problems are one of those things that spring up out of the blue and can be a frustrating experience have to deal with a major expense you were not expecting. Trenchless Sewer Repair Westborough is a new technology used to repair or replace a sewer pipe without the need to dig and contractor New England Pipe Restoration is one of the very contractors that offer this to homeowners in the Northeast.
Bad News From The Local Westborough Plumber
This Westborough home owner had just spent a lot of money and few months renovating his home and that included putting in a brand new asphalt driveway and walkways along with new sod and landscaping in his front yard. He was having a minor plumbing issue as his sinks and bathtub were draining slowly so he called a local plumber to come unclog them. The plumber came with a pipe camera and fed it in the drainage system to have a look, to his absolute horror the plumber told him his sewer pipe was severely cracked and jammed with roots and "we have to dig it up and replace it"…it runs under the new driveway, new sod, and new walkway leading to the front door and the plumber gave him an estimate of $18,970.00 - repairs to new driveway and walkways NOT included…yikes.
No Dig Sewer Lining Westborough MA - Video
The homeowner thanked the plumber and told him he would think about it. Facing a huge expense and his new yard getting destroyed the home owner did some research to see if there is an alternative and came across a process offered by local company New England Pipe Restoration out of Lexington MA called No Dig Sewer Repair Westborough or Sewer Pipe Lining as it is also is referred to as. He called them up right away and explained his dilemma to them and the astronomical expense he was facing between the Westborough Sewer Pipe Replacement quote he got from the plumber and then having to repair his brand new front yard.
Trenchless Sewer Replacement Westborough MA
The contractor offered to come out for free to explain the process of Trenchless Sewer Replacement Westborough and provide him with an estimate so an appointment was scheduled. The contractor came out and ran his own camera through the sewer line as the first plumber would not give the homeowner a copy, the contractor discovered that the old clay pipe had massive root knots in it as well as severe cracking and separations at the joints but was not completely collapsed anywhere so Trenchless Sewer Replacement Westboro was an option. The contractor explained that they could dig one small access hole near the house in the bushes and install a brand new Westborough Sewer Pipe Liner through the entire length of the pipe without disturbing the new driveway, walkway or landscaping and the cost would be just under $13,200.00 that is nearly $5000.00 less than digging and no damage to the new property.
Will The New Westborough Sewer Pipe Liner Last?
It sounded too good to be true to the homeowner and he was skeptical about if the Westborough Sewer Pipe Liner would hold up over time. The contractor told him the liners are much better than piping, they are seamless, a bit flexible to resist cracking, and will not allow roots in, as well as come with a LIFETIME WARRANTY against failure and that was enough for the homeowner and he gave New England Pie the green light. New England Pipe Restoration came out the next day and installed the entire new 146 foot Westborough Sewer Pipe Liner in just under 8 hours time and when they were done, the new yard and driveway was completely unscathed.
If you would like more information on sewer pipe lining in the Westborough MA area contact New England Pipe Restoration for a free consultation and free estimate.
Quick Quote!
Get a Quick, Free Estimate!
Call Now
1-877-880-8125
or Fill Out The Form Below.
Name:
Email:
Phone:
Zip:
Sewer Lining
Hydro-Jetting
Camera Inspection
Other

Enter word above in this box:
Learn More!
Learn More About The Services You Can Get Using SewerRepairUSA.com!
Find Qualified Contractors!
Search For Contractors In Your Area.
How Much?
The #1 Question We Are Asked?
How Much Does It Cost?
Browse Recently Completed Jobs Below And See What Others Are Paying!
Copyright © 2013. All Rights Reserved.