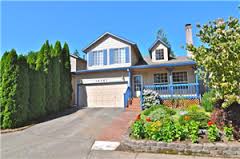 Trenchless Sewer Repair Tigard, OR
Contractor: Iron Horse Trenchless, LLC Location: Tigard, OR Type: Trenchless Sewer Repair Cost: $3,960.00 Technology: Trenchless Sewer Repair
Have a sewer problem or need an estimate?
Call Iron Horse, LLC now at (503) 837-6994

View Full Contractor Profile Here: Sewer Repair Oregon
To Email This Contractor

The trenchless sewer repair team is becoming more popular in Tigard, OR. With all of the older homes in the area, there appears to be more of a demand for trenchless sewer repair. The technician received a call regarding a need for residential sewer repair. The Tigard, OR customer had a tree that provided shade and they did not want it removed. The tech was able to set up an appointment for the following day. First, he needed to perform a routine camera inspection to determine the damage in the cast iron sewer pipe. There is no digging. You just find the manhole and run a high tech video camera down the line while it takes a video of the interior. It is quite efficient and there is truly no better way to determine what is going on within the pipes. Also, the tech will give you a dvd of the inspection that you will have for your keeping. After a camera inspection is done, the tech can review it and find out what is going on within the sewer pipe. The tech discovered there was a leak in the pipe due to root damage. The pipe would need to be fully rehabilitated to prevent any further damage down the line. The tech will have the ability to take care of this without any excavation and the shade tree will not have to be removed after all.
Trenchless Sewer Repair Tigard
The trenchless sewer repair team is working around the clock in Tigard, OR. There is much work to be done and the customers are becoming more aware of the trenchless technology and how one can benefit in every way. Not only is the trenchless method noninvasive to the property, but it is less costly and is guaranteed to last a lifetime. What more could you want for your sewer. These types of jobs are not only residential, but commercial as well. Recently, a local restaurant in Tigard had a backup in their kitchen. We all know when a restaurant's sink isn't functional, the whole place just falls apart. The smell can be almost unbearable. The technician happened to be nearby and was able to go to the restaurant in less than an hour. He noticed there was some sort of backup. After a few minutes, it was clear to see that there was a dish rag clogging the pipe and causing the backup. What a relief for the restaurant owner. The tech hydrojetted the pipe, which is a method used by licensed professionals. This is basically high pressurized water that cleans clogged or slow sewage lines. The customer was pleased and the restaurant was able to go back to business and have a fully functioning kitchen. Thanks again trenchless team!
Sewer Pipe Bursting Tigard, OR
Sewer pipe bursting is a technique used in Tigard, OR. We will all have an issue with our sewer system at least once in our lifetime. Its not because we want to, but it is simply inevitable due to situations out of our control. Can you imagine if you have roots pushing into your sewer pipes? The force of the roots alone is going to do some damage and you may not even know it until you notice an in increase in your water bill. The licensed technician will come out at your convenience and inspect the sewer system. Pipe bursting is efficient and will rehabilitate your pipes to a better than new condition. Trenchless sewer repair is the only solution.
Quick Quote!
Get a Quick, Free Estimate!
Call Now
1-877-880-8125
or Fill Out The Form Below.
Name:
Email:
Phone:
Zip:
Sewer Lining
Hydro-Jetting
Camera Inspection
Other

Enter word above in this box:
Learn More!
Learn More About The Services You Can Get Using SewerRepairUSA.com!
Find Qualified Contractors!
Search For Contractors In Your Area.
How Much?
The #1 Question We Are Asked?
How Much Does It Cost?
Browse Recently Completed Jobs Below And See What Others Are Paying!
Copyright © 2013. All Rights Reserved.