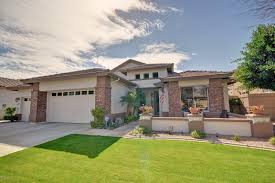 Trenchless Sewer Pipe Lining Tempe, AZ
Contractor: Twin Plumbing of AZ Location: Tempe, AZ Type: Trenchless Sewer Repair Pipe Lining Cost $7,899.00 - 8,490.00 Technology: Trenchless Sewer Pipe Lining
Have a sewer problem or need an estimate?
Call Legendary Home Services of AZ now at (877) 908-3156

View Full Contractor Profile Here: Sewer Repair Arizona
To Email This Contractor

Tempe, AZ trenchless sewer repair got a call from a lady who was in needed of some sewer work. Her pipes were corroded because of the older type of pipes that were installed over 50 years ago, they were weak and were being gnawed at by the roots underground, slowly puncturing the pipelines. This was causing leakage within the sewer system and because of this, the water was becoming contaminated. So we sent out a technician from Twin Plumbing to go check out the problem with a FREE camera inspection within a 24 hour notice. The lady was very worried because her pipes were running beneath her garden that she recently landscaped and she told us that digging up her years of hard work was not an option. And the technician was glad to tell her that this would not be a problem at all. He explained the process and told her that the only location that he would work from would be the entrance of the pipeline. Through that entrance he explained that he could see the problem and then solve the problem in an efficient and timely manner.
Trenchless Sewer Repair Lining Tempe
A customer from Tempe was recommended to the trenchless team when a previous client had told them about how amazing going trenchless was. This particular customer had a problem that basically most pipes are having being built 50ish years ago. They were simply outdated and worn down, and just an inefficient way to have your pipelines structured in modern day sewer systems. Going trenchless takes out so much of the hassle a typical sewer system problem requires. Not only do you not have to spend precious and undone time on digging up and making a mess of where the sewer system is located, but trenchless also guarantees a solid pipeline called a CIPP which is a cured-in-place-pipe that is impenetrable by roots and other pests that linger underground. This makes going trenchless not only just EASY but also much more RELIABLE. And this is what the trenchless team strives for. The technicians are more than glad to help out their customers with sewer problems that occur, and can guarantee a lifetime warranty, because they believe in their work so much. ……....
Sewer Pipe Lining Tempe, AZ
Trenchless pipe repair is growing rapidly and will soon be the only method to sewer and pipe repair. It just can't be said enough how efficient and reliable trenchless pipe lining has become. So if there is any work that needs to be done to your pipes, and the problem resides in the Tempe, AZ area, go ahead and shoot us a call and see if we can give you a FREE ESTIMATE for trenchless sewer repair.
Quick Quote!
Get a Quick, Free Estimate!
Call Now
1-877-880-8125
or Fill Out The Form Below.
Name:
Email:
Phone:
Zip:
Sewer Lining
Hydro-Jetting
Camera Inspection
Other

Enter word above in this box:
Learn More!
Learn More About The Services You Can Get Using SewerRepairUSA.com!
Find Qualified Contractors!
Search For Contractors In Your Area.
How Much?
The #1 Question We Are Asked?
How Much Does It Cost?
Browse Recently Completed Jobs Below And See What Others Are Paying!
Copyright © 2013. All Rights Reserved.