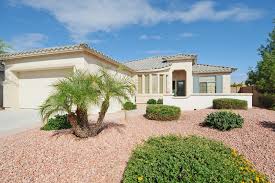 Trenchless Sewer Pipe Lining Surprise, AZ
Contractor: Twin Plumbing of AZ Location: Surprise, AZ Type: Trenchless Sewer Repair Pipe Lining Cost $5,800.00 - 5,990.00 Technology: Trenchless Sewer Pipe Lining
Have a sewer problem or need an estimate?
Call Legendary Home Services of AZ now at (877) 908-3156

View Full Contractor Profile Here: Sewer Repair Arizona
To Email This Contractor

Surprise, AZ the techs offer trenchless sewer repair and its the most popular service being offered today to our customers. Over and over they hear how overjoyed customers are at the fact that the days of digging up your yard, property, driveways or anything else for that matter are history. Thank goodness for trenchless sewer repair, there is simply no better way to rehabilitate your residential or business sewer than installing a trenchless sewer epoxy liner her in Surprise, AZ. Embarrassingly so, the techs love their job, and love to show this exciting technology to the customers. As a matter of fact, should they install a sewer liner at your home, we hope you are able to watch them do the work, from the sewer video camera inspection all the way to curing the liner in place. It's all fun and exciting work. This technology has singled handedly changed sewer repair for all of our customers.
Trenchless Sewer Repair Lining Surprise
A customer from Surprise, called the other day and she was looking to see if she could get this trenchless repair done at her home. She had done an inspection in the past and she was told her sewer line runs under her front porch and driveway and she has tree roots in her line. So she has experienced occasional backups. The Problem was she did not want to tear up her driveway or porch and wanted to know if our trenchless sewer pipe lining repair would work in her situation. The tech agreed to go out and take a look at her sewer line and set up a FREE INSPECTION later in the week. When the tech did arrive he ran the sewer video camera down the line and sure enough the main problem was located right under the driveway and it did in fact also, run under her porch.
Sewer Pipe Lining Surprise, AZ
After the consultation it was determined that the customer could in fact have her sewer pipes lined with the epoxy trenchless sewer pipe repair method. She was very happy to hear the news and immediately agreed to have the work started right away. By the end following day her home's sewer was fully rehabilitated back to a better than brand new condition. Call Twin Plumbing today if you live in or around the Surprise, AZ area and see if we can give you a FREE ESTIMATE for trenchless sewer repair.
Quick Quote!
Get a Quick, Free Estimate!
Call Now
1-877-880-8125
or Fill Out The Form Below.
Name:
Email:
Phone:
Zip:
Sewer Lining
Hydro-Jetting
Camera Inspection
Other

Enter word above in this box:
Learn More!
Learn More About The Services You Can Get Using SewerRepairUSA.com!
Find Qualified Contractors!
Search For Contractors In Your Area.
How Much?
The #1 Question We Are Asked?
How Much Does It Cost?
Browse Recently Completed Jobs Below And See What Others Are Paying!
Copyright © 2013. All Rights Reserved.