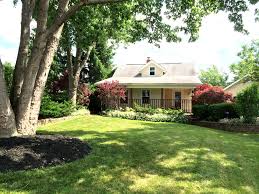 Trenchless Sewer Pipe Lining Parma, OH
Contractor: The Trenchless Guys, Inc. Location: Parma, OH Type: 42 Feet of 4 inch Residential Sewer Pipe Cost: $4,315.00 Technology: Trenchless Sewer Pipe Lining
Have a sewer problem or need an estimate?
Call The Trenchless Guys, Inc. now at (877) 474-0056

View Full Contractor Profile Here: Sewer Repair Ohio
To Email This Contractor

Trenchless sewer pipe lining repair in Parma, OH. Seems to be just what the good residents of Parma have been looking for. Over the last couple years more and more residents have been calling in inquiring about this technology. It seems that some residents may have been holding off doing extensive excavation repairs just to get the trenchless technology done for their home. It is totally understandable to not want to dig up a driveway, trees, or a walkway just to repair your home residential sewer. Yes, repairing your sewer is important, however, now there is a viable alternative that makes the difficult task of sewer repair…more tolerable. For starters, most of today's trenchless sewer pipe lining repair jobs are usually completed and finished in about a day. This a huge benefit as traditional excavation repair meant, on average waiting approx 3 days just to get the sewer back up and running again. That doesn't mean your damaged yard will be repaired as those repairs could take an additional week. So all in all, you could be looking at a week's time to get you sewer back up and running along with repairing any damaged to your property brought on by excavation. With trenchless sewer pipe lining repair, you don't need to dig. And, since you don't need to dig you don't have to worry about extra time needed for repairs…of course! However, with today's liner systems you can have it installed and cured in place all in one day's time. Amazing.
Trenchless Sewer Pipe Lining Parma
Sewer pipe repair in Parma, OH is the only way to go if you are serious about rehabilitating your home sewer and to have working in a better than brand new condition. The tech took a call where the homeowner was from Parma, OH and she was experiencing problems with the sewer pipe line. It was starting to drain slow, and every time she ran the kitchen sink or washer machine, the toilet flushed and drain very slowly. Often time it would start to overflow the toilet bowl. So, the tech agreed to do a video camera inspection of the sewer line system. The tech, in this scenario agreed to do FREE CAMERA INSPECTION just to determine the cause of the drainage problem.
Trenchless Sewer Pipe Lining Repair Parma, OH
Once the tech ran a video down the line he was able to see a lot of tree roos in the line but also there was a lot of soapy scale build up too. The tech shared his findings with the homeowner and he told her, in his opinion the situation was only going to get worse. Based on the tech's report the homeowner agreed to have the trenchless sewer lining installed in her sewer mainline pipes. Once the trenchless liner was installed the tech ran another sewer video camera and showed the homeowner she had beautiful, clear sewer pipes. The customer was very happy, and later that same evening she was able to use her toilet, kitchen sink and washer machine with zero problems. Just another satisfied trenchless sewer pipe lining customer in Parma, OH.
Quick Quote!
Get a Quick, Free Estimate!
Call Now
1-877-880-8125
or Fill Out The Form Below.
Name:
Email:
Phone:
Zip:
Sewer Lining
Hydro-Jetting
Camera Inspection
Other

Enter word above in this box:
Learn More!
Learn More About The Services You Can Get Using SewerRepairUSA.com!
Find Qualified Contractors!
Search For Contractors In Your Area.
How Much?
The #1 Question We Are Asked?
How Much Does It Cost?
Browse Recently Completed Jobs Below And See What Others Are Paying!
Copyright © 2013. All Rights Reserved.