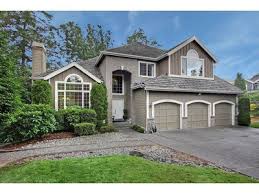 Newcastle, Wa Trenchless Sewer Repair
Contractor: Sewer Techs Location: Newcastle, WA Type: Trenchless Sewer Repair Cost: $5,550.00 Technology: Trenchless Sewer Repair
Have a sewer problem or need an estimate?
Call Sewer Techs now at (253) 235-0067

View Full Contractor Profile Here: Sewer Repair Seattle
To Email This Contractor

Newcastle, WA is a great place to live, matter it's the best place when it comes to the opinions of the residents of Newcastle. However, when it comes to Newcastle, WA trenchless sewer repair Sewer Techs is the best choice as they are the residential experts. Having been serving Newcastle and all of King county we are the first choice when it comes to trenchless sewer repair in Newcastle, WA.
Trenchless Sewer Repair Newcastle, WA
The customer had a 48 foot residential sewer line that was starting to break up due to the age of the line and tree root penetration. The line was made from cast iron and the home was built in 1952. This is the first time the sewer line had to be repaired and in doing so the customer did not wish to dig up the front yard. There was also it has nice deck/front porch that could not be dug up. After the initial consultation it was decided that the best way to repair the line was to do a trenchless sewer repair liner at the Newcastle home, a no dig sewer repair option. The process is also referred to as Cured In Place Pipe Newcastle.
Sewer Liner Repair in Newcastle, WA
The line had to be carefully cleaned as the interior of the pipe was very frail and was breaking down. After cleaning the line and clearing the roots it was time to shoot an epoxy resin saturated liner into the old Newcastle sewer pipe. The curing process or the hardening process for the new line to set up in the old line is approx 4-6 hours. After this has be accomplished the new sewer is up and running and it comes with a lifetime warranty. When this sewer was fixed from a non working sewer to a brand new sewer, it actually improves the flow ratio and improves the function of the sewer for this Newcastle customer. On a side note, based on the good work and recommendation received, a neighbor requested to have their sewer relined as well using the trenchless sewer repair Newcastle method.
Quick Quote!
Get a Quick, Free Estimate!
Call Now
1-877-880-8125
or Fill Out The Form Below.
Name:
Email:
Phone:
Zip:
Sewer Lining
Hydro-Jetting
Camera Inspection
Other

Enter word above in this box:
Learn More!
Learn More About The Services You Can Get Using SewerRepairUSA.com!
Find Qualified Contractors!
Search For Contractors In Your Area.
How Much?
The #1 Question We Are Asked?
How Much Does It Cost?
Browse Recently Completed Jobs Below And See What Others Are Paying!
Copyright © 2013. All Rights Reserved.