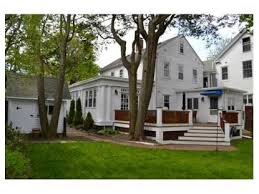 Trenchless Sewer Line Replacement Dedham, MA
Contractor: New England Pipe Restoration Location: Dedham, MA Type: 92 Feet Cast Iron Sewer Line Replacement Cost $8900.00 Technology: Trenchless Sewer Line Replacement
Have a sewer problem or need an estimate?
Call New England Pipe Restoration now at (877) 627-4401

View Full Contractor Profile Here: Sewer Repair New England
To Email This Contractor

Dedham Trenchless Sewer Line Replacement
Trenchless Sewer Line Replacement Dedham MA
Trenchless Pipe Repair Dedham MA - fixing sewer pipes in the Dedham MA area just got a whole lot easier and more affordable thanks to Trenchless Sewer Pipe Replacement as offered by New England Pipe Restoration. This method of sewer pipe replacement works on cast iron, concrete, clay, just about any type of old sewer pipe you would find in Dedham MA. The process is a new technology that does not require excavation.
Sewer Pipe Lining Dedham MA - Video
There are generally two types, for this Dedham MA customer trenchless sewer pipe lining was used, the other method is called trenchless sewer pipe bursting. This customer has two large trees in proximity to his sewer pipe and with the cracks and separations in it became infested with knots of roots at nearly every void in the pipe.
No Dig Sewer Lining Dedham
The contractor ran a sewer camera through the existing pipe and made a video revealing the cracks and root jams in the pipe. These were cleared out for the Dedham homeowner using a machine called a hydro jetter with a circular cutting head to clear out all the roots and leave the existing pipe scoured and ready for the new sewer pipe liner. To put in the new liner, a small 3x3 access hole was done at one end of the pipe. (In some cases, the liner can be installed through an existing cleanout and there is no digging required at all). This is why it is called Dedham "trenchless" sewer pipe lining or No Dig sewer lining Dedham.
Trenchless Sewer Repair Dedham MA
The Dedham homeowner looked on (and a few curious neighbors) as the contractor loaded up a special machine with the liner and then fed it into the existing pipe with air pressure through the access point. The liner is completely seamless and saturated with epoxy prior to installation. Once the liner was in place, a rubber tube called a bladder is then fed in and inflated with air pressure adhering the Dedham sewer pipe liner to the inside of the existing sewer pipe.
The New Dedham Sewer Pipe Liner Then Cures
The bladder is left in place until the liner cures in just a few hours and then removed. The interior or the pipe is now air and water tight with no seams so it is essentially impossible for roots to get in now. The contractor stands behind the new liner with a LIFETIME WARRANTY against failure. The whole job from start to finish was completed in just under 8 hours time, and there was no need to dig or remove the trees.
If you would like more information on sewer pipe lining in the Dedham MA area contact New England Pipe Restoration for a free consultation and free estimate.
Quick Quote!
Get a Quick, Free Estimate!
Call Now
1-877-880-8125
or Fill Out The Form Below.
Name:
Email:
Phone:
Zip:
Sewer Lining
Hydro-Jetting
Camera Inspection
Other

Enter word above in this box:
Learn More!
Learn More About The Services You Can Get Using SewerRepairUSA.com!
Find Qualified Contractors!
Search For Contractors In Your Area.
How Much?
The #1 Question We Are Asked?
How Much Does It Cost?
Browse Recently Completed Jobs Below And See What Others Are Paying!
Copyright © 2013. All Rights Reserved.