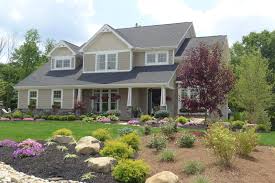 Trenchless Sewer Repair Cincinnati, OH
Contractor: CME Sewer Repair Location: Cincinnati, OH Type: Trenchless Sewer Repair Cost: $7,120.00 - 7,450.00 Technology: Trenchless Sewer Repair
Have a sewer problem or need an estimate?
Call The Trenchless Team now at (877) 474-0056

View Full Contractor Profile Here: Sewer Repair Cincinnati
To Email This Contractor

Cincinnati, OH trenchless sewer pipe lining repair is a very popular repair service and its the most requested service being offered. More and more of the customers who call in are inquiring about the affordability and time savings. When customers discover that not only is trenchless sewer pipe lining a superior product than brand new pipe it basically takes only one day to install. In most cases you can use your sewer the very same night and that is a game changer right there. If you have to repair your faulty home or business sewer system here in the great Cincinnati then you might want to look into trenchless sewer repair. The techs see a lot of older homes that have tree root penetration into the sewer pipes. This is very common and something that our system can effectively eliminate and rehabilitate. All trenchless liner repairs come with a LIFETIME WARRANTY and roots cannot penetrate the liner as there are no more seams or joints. It is one long continuous piece of pipe from your home or business all the way to the city's sewer.
Trenchless Sewer Repair Cincinnati
In Cincinnati, OH., is a great place to live no doubt about that, however, there are lot of old residential homes that need their sewer fully rehabilitated back to modern times. A trenchless sewer repair can do just that. If you are having a problem with a faulty sewer call one the techs today and ask about a FREE CONSULTATION and FREE ESTIMATE for a trenchless repair. One of the techs took a call recently from a customer located on the Eastside of CIncinnati and the homeowner had a split level home and he was experiencing a backup for the second time in six months. He requested a sewer inspection so the technician agreed to go and have a look with a sewer video camera system to look down inside the pipe to discover once and for all what is causing the problems. The homeowner was really tired of his sewer backing up and he wanted to have it permanently repaired.
Sewer Pipe Lining Cincinnati, OH
After performing a sewer camera video inspection the technician was able to confirm that the pipe was cracked and broken in several place due to tree roots. Upon showing the results of the video inspection, the homeowner was informed the main break was under the stairs. He did not want to dig those up so he agreed to have a trenchless sewer pipe lining repair done. After the tech was able to line the sewer the homeowner was very happy and even told his neighbor about the trenchless repair service.
Quick Quote!
Get a Quick, Free Estimate!
Call Now
1-877-880-8125
or Fill Out The Form Below.
Name:
Email:
Phone:
Zip:
Sewer Lining
Hydro-Jetting
Camera Inspection
Other

Enter word above in this box:
Learn More!
Learn More About The Services You Can Get Using SewerRepairUSA.com!
Find Qualified Contractors!
Search For Contractors In Your Area.
How Much?
The #1 Question We Are Asked?
How Much Does It Cost?
Browse Recently Completed Jobs Below And See What Others Are Paying!
Copyright © 2013. All Rights Reserved.