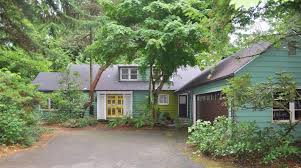 Trenchless Sewer Repair Pipe Lining Burien, WA
Contractor: Gene Johnson Plumbing Location: Burien, WA Type: Trenchless Sewer Repair Pipe Lining Cost $5,850.00 - 5,950.00 Technology: Trenchless Sewer Repair Pipe Lining
Have a sewer problem or need an estimate?
Call z - Gene Johnson Plumbing now at (877) 294-0021

View Full Contractor Profile Here: Sewer Repair Seattle WA
To Email This Contractor

Burien, WA trenchless sewer repair pipe lining is a type of sewer repair that you should consider. It can be less money and is definitely less time to get done. Matter of fact, in most cases the lining technicians can rehabilitate your sewer line in about a day's time. Traditionally speaking, an excavation repair could take up to a week to complete. Moreover, the trenchless liners come with a LIFETIME WARRANTY and when our customers hear that they are convinced this is the sewer repair for them. In this line of work you can get a sense of why a customer will choose or not choose to get a sewer rehabilitated. It usually all comes down to digging and tearing up someone's property, because no matter how well you do, you will never be able to put it all back together and having it looking like it did originally. Sometimes with broken sewers you may need to replace pipe that runs under trees, porches or even your driveway. So as you can see a lot of customers choose to hold off on doing extensive sewer pipe repairs. That was until the popularity of sewer pipe relining in Burien, Wa. More and more customers who once kept a band aid on their sewers are now opting to get their sewer line repaired, once and for all!
Trenchless Sewer Repair Lining Burien
Case in point with a customer here in Burien, this homeowner had put off repairing their sewer due to a porch and driveway that was in the way. The homeowner had been doing preventative maintenance for a couple of years that involved hydro jetting the sewer lines to clear them from build up, roots and debris. The sewer pipe itself was cracked and had tree roots inside the pipe that kept growing back. So the homeowner was trying to stay in front of it by having the lines clear with a hydro jetter. However, she informed us this did not always work and she was prone to the occasional sewer back ups. She requested an appointment with a technician to see if she could have her pipe relined the trenchless way. The tech agreed to do a video camera inspection and made it out to see the homeowner the following day.
Sewer Pipe Lining Burien, WA
Sure enough, and luckily for the homeowner her cast iron pipe was still in good enough shape to be lined with the epoxy sewer pipe liner. After the inspection the homeowner agreed to have her sewer rehabilitated and the tech set up a time to do the repair. After it was all said and done she was very happy to have a brand new sewer and to not have to constantly worry about her sewer backing up again. This homeowner is another satisfied trenchless sewer pipe repair customer in Burien, WA..
Quick Quote!
Get a Quick, Free Estimate!
Call Now
1-877-880-8125
or Fill Out The Form Below.
Name:
Email:
Phone:
Zip:
Sewer Lining
Hydro-Jetting
Camera Inspection
Other

Enter word above in this box:
Learn More!
Learn More About The Services You Can Get Using SewerRepairUSA.com!
Find Qualified Contractors!
Search For Contractors In Your Area.
How Much?
The #1 Question We Are Asked?
How Much Does It Cost?
Browse Recently Completed Jobs Below And See What Others Are Paying!
Copyright © 2013. All Rights Reserved.