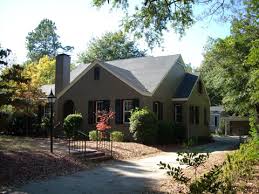 Trenchless Sewer Pipe Lining Augusta, GA
Contractor: Fletch Barney Trenchless Location: Augusta, GA Type: 43 Feet of 4 inch Residential Sewer Pipe Cost: $3, 975.00 Technology: Trenchless Sewer Pipe Lining
Have a sewer problem or need an estimate?
Call Fletch Barney now at (770) 212-9163

View Full Contractor Profile Here: Sewer Repair Georgia
To Email This Contractor

Trenchless sewer pipe lining in Augusta, GA is the only type of repair the customers want to do. It makes the most sense after all it does save you money and it is usually finished in about one day's time. Most of the residential liner jobs done today in the neighborhood of 30 - 100 feet long. When a liner is installed the good people of Augusta, GA understand its best to go ahead and rehabilitate the entire line all the way out to the city sewer. This is a great way to not have to worry about a bad or faulty sewer. With today's liners the epoxy resin cures in place incredibly hard and there are no more joints or connections. Tree roots cannot penetrate the new liner and it offers the homeowner the best possible experience when it comes to trenchless sewer pipe lining repair. The techs who take the calls set up FREE ESTIMATES and in some cases will also offer a FREE INSPECTION. The best way to fully determine what is wrong with you sewer pipe is to diagnose it with a video camera that way you can see inside the pipe.
Trenchless Sewer Pipe Lining Augusta
Sewer pipe repair in Augusta, GA is the only way to go if you are serious about rehabilitating your sewer line. The best part about a trenchless sewer repair liner is that it repairs the original sewer pipe back to a better than new condition What other product can make that claim. Let's see here, you have a bad sewer pipe in your ground its giving you fits and you cannot take it anymore, so you decide to get a liner installed and what you end up getting in return is a better than brand new sewer system. This is accomplished with the need to dig up your property. The best thing about the trenchless sewer pipe lining is that it comes with a LIFETIME WARRANTY. So if you are serious about fixing your home or business sewer then give us a call today.
Trenchless Sewer Pipe Lining Repair Augusta, GA
Recently a customer called from Augusta and she requested a sewer pipe trenchless inspection. The line had been backing up a lot lately and every time it need to be cleared. The plumber who cleared it last said he was pulling out dirt. This is not a good sign. So the trenchless repair tech went out and diagnosed the sewer for the customer. Turns out the pipe had cracks all through so he showed the customer and she agreed to have her sewer line repaired once and for all. This customer was yet another satisfied trenchless sewer pipe lining customer in Augusta, GA.
Quick Quote!
Get a Quick, Free Estimate!
Call Now
1-877-880-8125
or Fill Out The Form Below.
Name:
Email:
Phone:
Zip:
Sewer Lining
Hydro-Jetting
Camera Inspection
Other

Enter word above in this box:
Learn More!
Learn More About The Services You Can Get Using SewerRepairUSA.com!
Find Qualified Contractors!
Search For Contractors In Your Area.
How Much?
The #1 Question We Are Asked?
How Much Does It Cost?
Browse Recently Completed Jobs Below And See What Others Are Paying!
Copyright © 2013. All Rights Reserved.