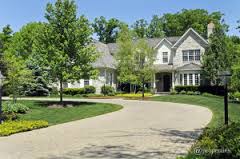 Trenchless Sewer Pipe Lining Highland Park, IL
Contractor: American Trenchless Technologies Location: Highland Park, IL Type: 138 Feet of 6 inch Residential Sewer Pipe Cost: $14,850.00 Technology: Trenchless Sewer Pipe Lining
Have a sewer problem or need an estimate?
Call American Trenchless Technologies now at (815) 827-6647

View Full Contractor Profile Here: Sewer Repair Chicago
To Email This Contractor

Trenchless sewer pipe lining repair in Highland Park, IL is the only way to go nowadays. There is a lot of pride and care that goes into the homes of Highland Park, when the techs get requests from customers in this city we understand completely the level and quality of work the Highland Park customers demand. It's also a great place to see the Chicago Symphony over at the Ravinia Festival. Just had to point that out when you are a fan of the Chicago symphony and you are talking about the wonderful town of Highland Park. There are many homes all throughout this are where you would come to expect to see elaborate landscaping and yard features that nobody in their right mind would want to dig up. Cause if you dig up your sewer you will need to repair the damage it may cause, and that could mean repairing your driveway, re-planting trees or even repairing a front porch. Anyhow, with the popularity of trenchless sewer pipe lining more and more residents ask for it by name now. Every year more and more customers are from the Highland Park area. It's as many residents just decided to do preventative maintenance to keep their sewers in good work in order.
Trenchless Sewer Pipe Lining Highland Park
Sewer pipe repair in Highland Park, IL is the first choice by the good residents of Northern Chicago. A tech took a call recently from a lady who has lived in this area for over 25 years. And, over the last 25 years she has worked on developing her property. So when she asked if the tech could come and visit her home, he jumped at the opportunity. Upon his arrival, he agreed to do a trenchless sewer video camera inspection of the interior mainline sewer pipe. Immediately he could see the pipes were not only in bad shape, but there were tree roots in the line as well. He show his finding to the homeowner and without hesitation she agreed to have all 138 feet of her home sewer pipe, relined. Who could blame her? She wanted her sewer line to be completely rehabilitated so she could get back to expanding her landscaping passion. .
Trenchless Sewer Pipe Lining Repair Highland Park, IL
Once the work started early morning the very next day, the tech was able to complete the entire length of the sewer line in one day. This is one of the many benefits of trenchless repair, if you were to repair and replace this line with traditional excavation repair you could expect it would take 3-4 days. And, in today's society who can wait that long to use their toilet? At the end of the day the tech had yet another satisfied trenchless sewer pipe lining repair in Highland Park, IL.
Quick Quote!
Get a Quick, Free Estimate!
Call Now
1-877-880-8125
or Fill Out The Form Below.
Name:
Email:
Phone:
Zip:
Sewer Lining
Hydro-Jetting
Camera Inspection
Other

Enter word above in this box:
Learn More!
Learn More About The Services You Can Get Using SewerRepairUSA.com!
Find Qualified Contractors!
Search For Contractors In Your Area.
How Much?
The #1 Question We Are Asked?
How Much Does It Cost?
Browse Recently Completed Jobs Below And See What Others Are Paying!
Copyright © 2013. All Rights Reserved.