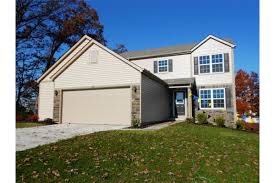 Trenchless Sewer Pipe Lining Chicago, IL
Contractor: American Trenchless Technologies Location: Chicago, IL Type: 46 Feet of 4 inch Residential Sewer Pipe Cost: $5,105.00 Technology: Trenchless Sewer Pipe Lining
Have a sewer problem or need an estimate?
Call American Trenchless Technologies now at (815) 827-6647

View Full Contractor Profile Here: Sewer Repair Chicago
To Email This Contractor

Chicago trenchless sewer pipe lining repair is the number one service being offered by the techs. Less than five years ago, only a handful of customers would call in and ask about the "epoxy liners you put inside a pipe to make a new pipe without having to excavate"....now when they call in it's just, "how much do you charge per foot?' My, my how times have changed. By offering more lining repair and doing it longer out tech have the experience and know how to handle just about every possible situation. The days in which you could only repair a broken sewer pipe in the spring or summer have gone, as for the most part, trenchless sewer pipe lining can be done year round. Although the techs would tell you they prefer to work in the springtime. Who wouldn't, right? By serving the greater Chicago area the techs have seen just about every residential scenario possible when it comes to pipe lining. It is good to know that today's liners come with a lifetime warranty so if you are having a difficult time with your sewer pipe, whether it backups, sewer smell or slow draining by choosing to go with a professionally installed trenchless sewer pipe liner you have virtually eliminated all future potential problems.
Trenchless Sewer Pipe Lining Chicago
A tech took a call for trenchless sewer pipe lining in Chicago, the gentlemen had just installed new landscaping for his entire home. Only after two months of the work being completed, his sewer problems began. He was horrified when it culminated into a raw sewage backup into his downstairs bathroom. The tech agreed to go out and have a look with a sewer video camera. Once he ran the camera down the line, he could see the sewer pipe had developed a crack in the line and tree roots had got inside the pipe and this was the cause for the backups. The customer was very distraught and thought for sure he would need to dig up some of the newly landscaping. The tech assured him his line was a perfect candidate for a trenchless sewer pipe lining which required no digging.
Trenchless Sewer Pipe Lining Repair Chicago, IL
The homeowner was very happy and once the sewer liner was installed the tech ran another video and made a copy for the homeowner to see for himself that the line was not only fully repaired but it was better than brand new. That is the beauty of going with a trenchless liner, it will actually make you sewer flow more efficiently. If you need a FREE ESTIMATE or FREE CONSULTATION then call Ben Franklin of Northern Illinois today.
Quick Quote!
Get a Quick, Free Estimate!
Call Now
1-877-880-8125
or Fill Out The Form Below.
Name:
Email:
Phone:
Zip:
Sewer Lining
Hydro-Jetting
Camera Inspection
Other

Enter word above in this box:
Learn More!
Learn More About The Services You Can Get Using SewerRepairUSA.com!
Find Qualified Contractors!
Search For Contractors In Your Area.
How Much?
The #1 Question We Are Asked?
How Much Does It Cost?
Browse Recently Completed Jobs Below And See What Others Are Paying!
Copyright © 2013. All Rights Reserved.