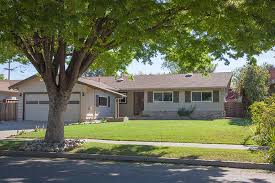 Trenchless Sewer Line Replacement Cupertino, CA
Contractor: Freedom Underground Location: Cupertino, CA Type: 74 Feet 4 Inch Cast Iron Sewer Line Replacement. Cost $6,675.00 - 7,890.00 Technology: Trenchless Sewer Line Replacement
Have a sewer problem or need an estimate?
Call Freedom Underground now at (408) 337-0789

View Full Contractor Profile Here: Sewer Repair San Jose
To Email This Contractor

Trenchless sewer line replacement here in Cupertino is the most popular sewer repair request the techs receive and offer. Customers call in and ask about the cost and benefits about trenchless sewer line repair and they like it. Most customers have chose to put off excavating their sewers because of the mess and high cost of repair. Moreover, most customer who opt to have a trenchless sewer line have been paying for preventative maintenance just to keep their sewer pipeline flowing. Considering the cost for upkeep it comes to approximately $900 annually so its can be pricey. After a couple of years that can get a little bit expensive to keep paying it. That should just go to show you how much Cupertino residents despise having to repair their sewer with the traditional dig up methods.
Trenchless Sewer Line Replacement Cupertino
Trenchless Pipe Repair Cupertino, CA is the most commonly requested repair method being offered today by the techs. The residents who decide to get this work or type of repair done are very happy they did. The trenchless repair comes with a lifetime warranty the gives customers peace of mind and allows the make the invest with a greater sense of confidence. The days of having to dig up your sewer pipe just to replace or repair it are gone forever so call today and find out how a tech can help you. So pick up the phone and give one of the technicians a call today and learn how you can get a Free Estimate. No obligation here, so if you need to know what it will take to rehabilitate your sewer line with a trenchless sewer pipe repair then call today!
Sewer Pipe Lining Cupertino, CA
Recently, a homeowner called in and she was not happy with a quote for repair she received from a local plumber as a matter of fact is was upset over the estimate. The repair was for approximately 75 feet of sewer replacement and the excavation coast to do this repair came in at approx, $10,000! Yes, that is a lo tof money to spend. The homeowner was not about to spend that much money so she called a trenchless tech and was able to save some serious cash at the end of the day. Turns out, the repair cost only $6,700 and she was very happy and excited to have gotten the trenchless sewer line repair work done! As a matter of fact, the repair went so well, she recommended her Dad and brother to get the same sewer repair work done. Her Dad also is a resident of Cupertino and she opted to have the trenchless sewer line replacement done as well.
Quick Quote!
Get a Quick, Free Estimate!
Call Now
1-877-880-8125
or Fill Out The Form Below.
Name:
Email:
Phone:
Zip:
Sewer Lining
Hydro-Jetting
Camera Inspection
Other

Enter word above in this box:
Learn More!
Learn More About The Services You Can Get Using SewerRepairUSA.com!
Find Qualified Contractors!
Search For Contractors In Your Area.
How Much?
The #1 Question We Are Asked?
How Much Does It Cost?
Browse Recently Completed Jobs Below And See What Others Are Paying!
Copyright © 2013. All Rights Reserved.