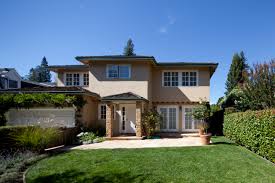 Trenchless Sewer Repair Palo Alto, Ca
Contractor: Freedom Underground Location: Palo Alto, Ca Type: Trenchless Sewer Repair Cost: $13,975.00 Technology: Trenchless Sewer Repair
Have a sewer problem or need an estimate?
Call TSR Trenchless now at (858) 212-0070

View Full Contractor Profile Here: Sewer Repair San Diego
To Email This Contractor

Palo Alto, Ca trenchless sewer repair is the most popular call that comes in from this area. People just do not wish to dig anymore, digging can be costly and destructive and its something we will advise against. The customer did in fact receive a quote to dig and it was a 3 day job and there were only minimal guarantees. The customer was not thrilled with spending $20,000 to repair the pipe only to have new pipe put back into the ground. That is when he picked up the phone and called a tech to see about trenchless sewer repair.
Trenchless Sewer Repair Palo Alto
This Palo Alto, Ca customer had a long sewer pipe line, it was approx 150 feet long, it was a 4 inch line and was impacted with tree roots and the pipe itself was full of cracks. The pipe was terra cotta or clay and it was so badly infiltrated with roots that that every time the customer would flush a toilet it would start to back up. Nobody likes to have their sewer not working properly and not backing up, however, this house in Palo Alto was impressive in both size and scale so we wanted to help them out. When the tech first visited the customers home he agreed to do a video camera inspection and upon the inspection he could see the pipe itself was completely full of roots at about every 10 feet. Trenchless sewer repair was the best solution unless of course the customer wanted to dig up their entire front lawn, which they did not.
Trenchless Sewer Pipe Bursting Palo Alto, CA
After the inspection and the tech was able to schedule the job for the customer it turns out the job took only one day's time to completely rehabilitate the entire sewer pipe main line. So by the end of the day the home's sewer was working perfectly, actually it was performing better than new. The customer agreed to recommend us to his friends and family. The fact that trenchless sewer repair was able to do the job at a fraction of the cost and complete the whole project in less than a days time is why more and more people of Palo Alto are requesting trenchless sewer repair. So as the saying goes, or at least what our techs say...Why dig if you don't have to? Call us and see if a trenchless repair tech can save you time and money.
Quick Quote!
Get a Quick, Free Estimate!
Call Now
1-877-880-8125
or Fill Out The Form Below.
Name:
Email:
Phone:
Zip:
Sewer Lining
Hydro-Jetting
Camera Inspection
Other

Enter word above in this box:
Learn More!
Learn More About The Services You Can Get Using SewerRepairUSA.com!
Find Qualified Contractors!
Search For Contractors In Your Area.
How Much?
The #1 Question We Are Asked?
How Much Does It Cost?
Browse Recently Completed Jobs Below And See What Others Are Paying!
Copyright © 2013. All Rights Reserved.