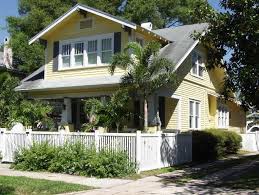 St. Petersburg, FL Lining Sewer Pipe
Contractor: Blue Works Location:St. Petersburg, FL Type:106 Feet Pipe Lining Cost:$9,500.00 - $10,750.00 Technology: Sewer Pipe Lining
Have a sewer problem or need an estimate?
Call Blue Works now at (727) 478-3036

View Full Contractor Profile Here: Sewer Repair Florida
To Email This Contractor

St. Petersburg, FL lining sewer pipe is what the customers ask for nowadays. There was time when customers did not know anything about this technology, lining sewer pipe. The St. Petersburg and surrounding areas seem to have embraced this process and gone are the days of digging up or excavating the sewer systems. Customers are very savvy and want a deal or at best they want to save money, save time and have a better product. This is exactly what lining sewer pipe does, its a better, longer lasting product than digging up your property and installing pipe.
St. Petersburg, Sewer Lining with Trenchless
When a pipe starts to fail it can cause be a very difficult and frustrating. When it comes to owning your own home, there are few things that could go wrong than your sewer system failing. When you sewer system fails you could experience a backup, and there is nothing more disgusting than having raw sewage backing up into your home. This is exactly what happened to a customer in St. Petersburg, a call came in to a technician and he began to explain he had dealt with two other companies and was not interested in excavation. His sewer was just over a 100 feet and he was not about to dig up his entire property. The technician, upon hearing this understood where the customer was coming from. So, the tech agreed to set up a in-home FREE estimate to go and run the sewer camera into his sewer system to get a better idea of what is going on. When the tech arrived he ran the sewer camera and made a video so he and the customer could discuss what exactly the problem was. In this case, it was tree roots. The customer had old terra cotta pipes and there was a lot of root intrusion. The tech explained that the customer would be a perfect candidate for the lining sewer pipe. Upon hearing this, the customer was happy and grateful to not have dig over 100 feet of his property.
St. Petersburg trenchless sewer lining pipe
The tech told the customer he could in fact line the pipe and he could do it the very next day so that the customers sewer problems would be a thing of the past. When the tech did line his pipe he showed the customer the post video and the customer was very happy to see that his sewer system fully repaired and back to a better than brand new condition.
Quick Quote!
Get a Quick, Free Estimate!
Call Now
1-877-880-8125
or Fill Out The Form Below.
Name:
Email:
Phone:
Zip:
Sewer Lining
Hydro-Jetting
Camera Inspection
Other

Enter word above in this box:
Learn More!
Learn More About The Services You Can Get Using SewerRepairUSA.com!
Find Qualified Contractors!
Search For Contractors In Your Area.
How Much?
The #1 Question We Are Asked?
How Much Does It Cost?
Browse Recently Completed Jobs Below And See What Others Are Paying!
Copyright © 2013. All Rights Reserved.