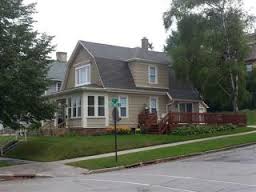 Sewer Pipe Lining Sheboygan, WI.
Contractor: Feltner's Sewer And Drain Location: Sheboygan, WI Type: 44 Feet Pipe Lining Cost:$4,000.00 - $4,750.00 Technology: Trenchless Sewer Pipe Lining
Have a sewer problem or need an estimate?
Call Feltner Sewer and Drain now at (262) 510-0455

View Full Contractor Profile Here: Sewer Repair Milwaukee
To Email This Contractor

Sewer pipe lining repair in Sheboygan's is the best alternative to expensive traditional excavation repair. Many year's ago Feltner's Sewer & Drain did a lot of excavation sewer repair, however, with the popularity of trenchless sewer repair you just don't get customers wanting to do this costly type of repair anymore. Trenchless sewer repair in less expensive and most residential jobs take less than a day to rehabilitate a broken sewer back to a better than new condition. So gone are the days when customers wanted to have a new sewer installed by digging up your property. Nowadays, like this customer who called its a great feeling to offer a superior product that saves time and money. When the tech took this call, he learned the customer had a faulty and leaking sewer. The sewer had an offset according to the customer as he had a contractor who gave a quote to excavate the sewer of $9,500.00. The customer thought that was a bit high so he called around until he found the trenchless repair experts with Feltner's Sewer & Drain.
Sewer Pipe Lining Sheboygan, WI
The technician who visited the customer's property offered to run a free sewer camera and to better inspect the problematic offset in the sewer pipe. He discovered not only an offset with the line but he also found a root ball that was partially blocking the flow of the sewage. The first order of business was to relieve the sewer pipe of the pesky root ball, and the best way to do this is to use a hydro jet. A hydro jetter is a specialized nozzle that shoots out water at around 4,000 psi, and at this rate it will not only get rid of the root ball it will also clean the interior of the sewer pipe and get it ready for the epoxy resin coated liner.
Sheboygan, WI Sewer Line Repair with Pipe Lining
Once the line was cleaned the customer inspected the damage and decided to have his sewer line completely repaired all the way out to the city sewer. The new liner, once installed was perfect. Upon a post video inspection the customer could see that the offset was completely gone and his sewer pipe had no seams. He was another satisfied Feltner Sewer & Drain customer. If your sewer system needs to be inspected and possibly repaired the call Feltner's and have a in-home sewer inspection to see if trenchless is right for you.
Quick Quote!
Get a Quick, Free Estimate!
Call Now
1-877-880-8125
or Fill Out The Form Below.
Name:
Email:
Phone:
Zip:
Sewer Lining
Hydro-Jetting
Camera Inspection
Other

Enter word above in this box:
Learn More!
Learn More About The Services You Can Get Using SewerRepairUSA.com!
Find Qualified Contractors!
Search For Contractors In Your Area.
How Much?
The #1 Question We Are Asked?
How Much Does It Cost?
Browse Recently Completed Jobs Below And See What Others Are Paying!
Copyright © 2013. All Rights Reserved.