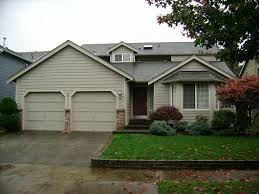 Trenchless Sewer Repair Pipe Lining Covington, WA
Contractor: Gene Johnson Plumbing Location: Covington, WA Type: Trenchless Sewer Repair Pipe Lining Cost $3,850.00 - 4,950.00 Technology: Trenchless Sewer Repair Pipe Lining
Have a sewer problem or need an estimate?
Call z - Gene Johnson Plumbing now at (877) 294-0021

View Full Contractor Profile Here: Sewer Repair Seattle WA
To Email This Contractor

Covington, WA trenchless sewer pipe lining was once non existent, now its our most popular service requested by the customers who call in. In just 5 years this new type of sewer repair has become very popular and the techs are glad to have made the investment to offer this service to you. Why? because it saves you time and money and it is a superior product to digging up your property and installing new pipe. Simple as that really, not smoke screens, or anything up our sleeves just plain old ingenuity. One of the more desirable features of trenchless sewer pipe lining repair is the fact that once it's installed you have one long continuous piece of pipe. It's almost like the interior of the pipe turns into a slippery slide. Which btw, improve the flow of your sewer to the city's sewer, which let's face it that is the name of the game. Get your sewage off your property as efficiently as possible, without incident to the city's sewer. Most of the time customers call us because they do not want or cannot dig on their property. Over the years we have issues with the dirt settling in yards after a excavation repair. Could you imagine you paid to have your sewer dug up and replaced only to see your yard settle over the repaired pipe. With the trenchless sewer pipe lining you will never experience that.
Trenchless Sewer Repair Lining Covington
Recently a homeowner here in Covington had requested a trenchless sewer pipe repair because they were worried about damaging or harming the mature trees on their property. The customer had mentioned she had grown up in the house and wanted to preserve the trees. After explaining to the technician about the frequent backups the tech agreed to go out and do a sewer video inspection. They both suspected tree roots and he wanted to see what type of breach was affecting the pipe. That same afternoon he was able to inspect the sewer pipe and sure enough, he said the sewer pipe was impacted with dense roots buildup and the roots were coming in at the joints. Upon showing his results to the homeowner she agreed to go ahead with the trenchless repair option.
Sewer Pipe Lining Covington, WA
Sure enough, when the tech used the hydro jetter and cut the roots out of the pipe, he installed the trenchless sewer pipe lining. When it was all said and done, he showed the new video camera inspection to the homeowner and she simply believe she had a brand new pipe inside her old pipes. She was amazed. Turns out she had another property she wanted to do the trenchless sewer replacement technology as well. Customer who learn about this new way to repair damaged or broken sewer really love it! This homeowner is another satisfied trenchless sewer pipe repair customer in Covington, WA.
Quick Quote!
Get a Quick, Free Estimate!
Call Now
1-877-880-8125
or Fill Out The Form Below.
Name:
Email:
Phone:
Zip:
Sewer Lining
Hydro-Jetting
Camera Inspection
Other

Enter word above in this box:
Learn More!
Learn More About The Services You Can Get Using SewerRepairUSA.com!
Find Qualified Contractors!
Search For Contractors In Your Area.
How Much?
The #1 Question We Are Asked?
How Much Does It Cost?
Browse Recently Completed Jobs Below And See What Others Are Paying!
Copyright © 2013. All Rights Reserved.