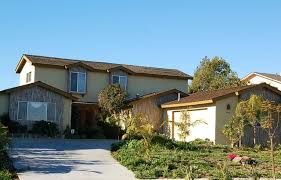 Trenchless Sewer Repair La Jolla, CA.
Contractor: TSR Trenchless Location: La Jolla, CA Type: 55 Feet Cast Iron Pipe Lining Cost: $6,200 - $7,150.00 Contact Contractor For Final Price Technology: Trenchless Sewer Pipe Lining
Have a sewer problem or need an estimate?
Call TSR Trenchless now at (858) 212-0070

View Full Contractor Profile Here: Sewer Repair San Diego
To Email This Contractor

Trenchless sewer repair in the beautiful city of La Jolla, Ca. is one of the best locations in the country to offer this service to customers who are experiencing sewer problems. A tech took a call from a long time resident who had been putting off her sewer home repair for some time now. She had a concern with mature landscaping and did not wish to have it disturbed. She was not exactly sure where the location of her sewer line was, however, she wanted to see if a trenchless solution could remedy here faulty sewer pipes. On the initial call she said her home was built in the 1960's and asked for a full inspection.
Trenchless Sewer Replacement La Jolla, CA
La Jolla Trenchless Sewer Replacement - The tech went out and visited the customer and agreed to do an extensive sewer camera inspection. The sewer pipeline was constructed from cast iron and you can typically begin to have problems with a cast iron pipe after several years. In the case of this particular customer the technician could see right away her problems were due to severe root buildup and penetration that was causing her pipe to back up into the home. The cast iron sewer pipe went out under the front deck and underneath the a lot of the mature landscaping all the way to the city street. Upon consulting, it was determined the customer did not want to uproot or remove and trees that she had been planting for several decades. It was determined her situation was an excellent candidate for trenchless sewer repair.
La Jolla, CA Trenchless Pipe Repair
A good candidate for Trenchless pipe repair La Jolla. The customer explained to the technician that the last backup happened when her grandchildren were visiting from out of town. The backup has always been isolated to the downstairs bathroom and that was usually the one guests would always use so getting it repaired was a must. After the technician measured out the repair it was only a 55 foot shot of cast iron to be relined. The customer was reassured that the repair takes a lot less time than traditional excavation repairs and she could actually stay in the home while the repairs were completed. Afterwards, her sewer was 100% functional and working perfectly, she was very happy with the cost and time it took to have it all fixed and repaired.
Quick Quote!
Get a Quick, Free Estimate!
Call Now
1-877-880-8125
or Fill Out The Form Below.
Name:
Email:
Phone:
Zip:
Sewer Lining
Hydro-Jetting
Camera Inspection
Other

Enter word above in this box:
Learn More!
Learn More About The Services You Can Get Using SewerRepairUSA.com!
Find Qualified Contractors!
Search For Contractors In Your Area.
How Much?
The #1 Question We Are Asked?
How Much Does It Cost?
Browse Recently Completed Jobs Below And See What Others Are Paying!
Copyright © 2013. All Rights Reserved.