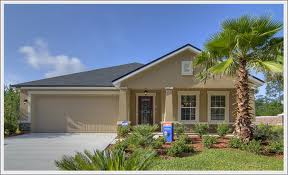 Jacksonville Sewer Pipe Lining
Contractor: Blue Works Location:Jacksonville, FL Type:67 Feet Pipe Lining Cost:$6,500.00 - $7,450.00 Technology: Sewer Pipe Lining
Have a sewer problem or need an estimate?
Call Blue Works now at (727) 478-3036

View Full Contractor Profile Here: Sewer Repair Florida
To Email This Contractor

When it comes to sewer pipe lining in Jacksonville, Fl there is no better or better respected company than Blue Work Company. Their team of trained and certified professionals are very well versed in all aspects of sewer pipe lining in the Jacksonville area. When a customer has a problem with their sewer pipeline and are unsure as to the cause of it, the techs take those calls and help out the customers. The techs get calls from people who just cannot dig or at a least do not want to pay the higher costs associated with excavating. Trenchless sewer pipe lining repair the is the number one most requested from customers all through the great Jacksonville area.
Jacksonville Sewer Pipe Lining
A call recently came in to a trenchless sewer pipe lining technician, he could tell the customer was serious about this kind of repair. The customer started off by saying, I am not interested in excavating my property and I am not interested in trenchless pipe bursting. I live in Jacksonville and I am only interested in your sewer pipe lining services. Do you offer sewer pipe lining services? And, do you own your own equipment? The tech on one hand was happy to hear the customer's knowledge and enthusiasm and a little bit freaked out by it. The tech told the customer, he offers trenchless sewer lining and yes,I am invested heavily in owning the equipment. Turns out the customer was very excited to hear the techs answer, as he explained he had been speaking to two other companies and they did not own their own equipment. The customer explained I cannot dig any holes whatsoever and I need you to come look at me clean out access and tell me if I am a good candidate for this pipe lining process. The tech set up a no obligation FREE estimate to go and look at the customers situation.
Jacksonville Trenchless Sewer Pipe Lining Repair
The technician arrived and he ran his sewer video camera down the clean out access and inspected the pipe. The pipe itself was PVC and it had come slightly disconnected underground. After the inspection the tech informed the customer that in this instance he could definitely use the clean out to line all 67 feet of sewer pipe line. This made the customer very happy. By, the time the tech was finished lining the sewer pipe the customer had a brand new, 100% fully rehabilitated sewer pipeline that would no longer give him any more problems.
Quick Quote!
Get a Quick, Free Estimate!
Call Now
1-877-880-8125
or Fill Out The Form Below.
Name:
Email:
Phone:
Zip:
Sewer Lining
Hydro-Jetting
Camera Inspection
Other

Enter word above in this box:
Learn More!
Learn More About The Services You Can Get Using SewerRepairUSA.com!
Find Qualified Contractors!
Search For Contractors In Your Area.
How Much?
The #1 Question We Are Asked?
How Much Does It Cost?
Browse Recently Completed Jobs Below And See What Others Are Paying!
Copyright © 2013. All Rights Reserved.