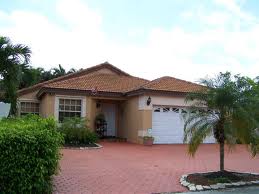 Hialeah, FL Sewer Pipe Lining
Contractor: Blue Works Location:Hialeah, FL Type:47 Feet Pipe Lining Cost:$4,500.00 - $5,550.00 Technology: Sewer Pipe Lining
Have a sewer problem or need an estimate?
Call Blue Works now at (727) 478-3036

View Full Contractor Profile Here: Sewer Repair Florida
To Email This Contractor

Hialeah, FL Sewer Pipe Lining is what the customers expect and what they are looking for when they call in. Sewer pipe lining is hands down the best and most efficient type of sewer rehabilitation repair being offered today. There was time when customers did not know anything about this technology, and the tech would have to do a lot of education. The Hialeah and surrounding communities seem to have embraced this type of trenchless sewer pipe lining repair gone are the days of digging up or excavating the sewer systems. Customers demand the best and they are not, and will not settle for anything less when it comes to repairing a faulty or failing sewer line. So do what all the customers do when they call, ask the technician about the FREE sewer pipe lining estimates.
Hialeah, FL Sewer Pipe Lining with Trenchless
A call came in to the technician and upon hearing the concerns of the customer he agreed to go out to her property and do a trenchless video inspection of the faulty sewer pipe. The customer stated that she did not want to tear up her property as she has a nice deck and landscaping in her front yard. Her sewer system started to experience problems about a 1.5 years ago, and since then she has been having her lined cleaned out once every six months to help prevent and backups into her home. When the tech arrived at the customers house, he ran the trenchless sewer camera video inside the pipe, there he could see that some of the joints had become separated and there were also some tree roots in her line. The line was constructed from old terra cotta, and the problems she was having are pretty common for that type of pipe. After the post video inspection consultation the tech happily informed the customer that repairing her sewer pipe with trenchless lining would be something they could do for her, without having to disrupt or destroy any of her property. This news made the customer very happy and she was grateful to not have to have her lined cleaned out on a continual basis. Once the technician cleaned out and relined here entire sewer line the customer did not have anymore problems with her sewer pipe. As a matter of fact the tech also, go to do her mother-in-laws sewer too as she lived a ½ a block away.
Hialeah trenchless sewer pipe lining
The tech told the customer he could in fact line the pipe and he could do it the very next day so that the customers sewer problems would be a thing of the past. When the tech did line his pipe he showed the customer the post video and the customer was very happy to see that his sewer system fully repaired and back to a better than brand new condition.
Quick Quote!
Get a Quick, Free Estimate!
Call Now
1-877-880-8125
or Fill Out The Form Below.
Name:
Email:
Phone:
Zip:
Sewer Lining
Hydro-Jetting
Camera Inspection
Other

Enter word above in this box:
Learn More!
Learn More About The Services You Can Get Using SewerRepairUSA.com!
Find Qualified Contractors!
Search For Contractors In Your Area.
How Much?
The #1 Question We Are Asked?
How Much Does It Cost?
Browse Recently Completed Jobs Below And See What Others Are Paying!
Copyright © 2013. All Rights Reserved.