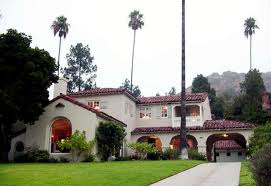 Trenchless Sewer Repair Glendale, CA
Contractor: TSR Trenchless Location:Glendale, CA Type:96 Feet Pipe Bursting Cost:$5,995.00 - $6,850.00 Technology: Sewer Pipe Bursting
Have a sewer problem or need an estimate?
Call TSR Trenchless now at (877) 759-5082

View Full Contractor Profile Here: Sewer Repair Los Angeles
To Email This Contractor

Trenchless sewer repair Glendale are some of the most requested sewer pipe repair calls coming from the Glendale area. Glendale has a lot of old, cracked and root infested terra cotta drainage and sewer pipes. The trenchless techs run into these situations all the time, and especially in the springtime, when the roots start to grow again, backups will always happen. If you have had sewer pipe backup issues in the past, when springtime rolls around, most likely you will be dealing with backups again. The techs are committed to helping you out so you do not need to over worry about your sewer situation. The techs will offer you a trenchless sewer repair recommendation that will get your sewer back up and running like new. With no more worries!
Trenchless Sewer Repair Glendale, CA
The techs do a lot of work in Glendale, customers tend to have to deal with 'hillside' drainage conditions. Moreover, Glendale has a lot of foliage and trees, its a very green area, literally green! However, there is an epic battle that most people cannot see, most likely they can experience the consequences with slow draining or backing up sewer pipes. The battle is underground, it an its between man made pipes, usually consisting of terra cotta and cast iron, vs. mother nature's tree roots. In the past, mother nature wins this battle every time, however, the tide is starting to turn in favor of Glendale trenchless sewer repair, or trenchless pipe bursting. And, as the name suggests sometimes the best way to deal with tree roots in the sewer line is to burst them out and pull in a brand new, flexible grey pipe call HDPE. HDPE will not allow for any root penetration as the pipe that is pulled into place is seamless and the ends of the pipe is heat fused together creating a truly seamless, trenchless sewer pipe repair.
Trenchless Sewer Pipe Bursting Glendale
The tech took a call from a Glendale resident who live on the side of a hill and true to form was experiencing typically tree root intrusion problems. When the tech showed up he immediately knew what the problem was as he just did a trenchless sewer pipe repair in the same neighborhood. After a while a good technician will know and understand the lay of the land. In this scenario the customer was very happy to have her sewer pipe problems fixed with trenchless sewer pipe bursting.
Quick Quote!
Get a Quick, Free Estimate!
Call Now
1-877-880-8125
or Fill Out The Form Below.
Name:
Email:
Phone:
Zip:
Sewer Lining
Hydro-Jetting
Camera Inspection
Other

Enter word above in this box:
Learn More!
Learn More About The Services You Can Get Using SewerRepairUSA.com!
Find Qualified Contractors!
Search For Contractors In Your Area.
How Much?
The #1 Question We Are Asked?
How Much Does It Cost?
Browse Recently Completed Jobs Below And See What Others Are Paying!
Copyright © 2013. All Rights Reserved.