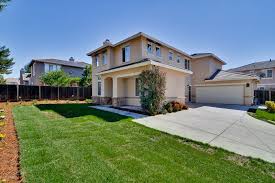 Trenchless Sewer Repair Fremont, Ca
Contractor: Freedom Underground Location: Fremont, Ca Type: 55 Feet Trenchless Sewer Repair Cost: $4,760.00 Technology: Trenchless Sewer Repair
Have a sewer problem or need an estimate?
Call TSR Trenchless now at (858) 212-0070

View Full Contractor Profile Here: Sewer Repair San Diego
To Email This Contractor

There appears to be a high demand for trenchless sewer repair in Fremont, Ca. If you own a home, you will most likely come across some type of sewer problems. A customer called the trenchless team and needed to replace approximately 55 feet of pipe. The licensed technician was able to schedule an appointment that same day. In most cases, the homeowner will have a camera video inspection dvd available. However, there are times the tech has to do the camera inspection themselves. In this case, the customer provided a video inspection report and the tech was able to determine the problem immediately. The pipe was damaged due to roots splitting the pipe. The trenchless sewer replacement in Fremont uses the damaged lateral as a guide and replaces it with a new pipe. It took one day of work to get this repair completed. There was hardly any damage to the property and it was less costly which made it all worth while. If you have a problem with your sewer, don't hesitate to call the Fremont trenchless team.
Trenchless Sewer Repair Fremont
The trenchless experts in Fremont, Ca. has been busy. The trenchless method is being used more than ever before. If you had a house or property in Fremont, Ca, wouldn't you want to be free from sewer problems. The idea that you no longer have to exhume the property in order to get the job done, is not only a nationwide phenomenon, but a relief for every homeowner. The customer calls when they need pipe repair or just peace of mind. The tech is always going to give a reasonable estimate and set up an appointment that is most convenient for you. When a new lateral is installed, it is now leak and root proof, not to mention, designed to last a lifetime guaranteed. That is hard to believe, and too good to be true, but it is simply the trenchless way. So call today and let a technician serve all of your sewer replacement needs.
Trenchless Sewer Pipe Bursting Freemont, CA
Freemont, Ca is experiencing a need for trenchless sewer replacement. Now you might ask, what exactly that entails. There used to be what was called the "dig it up" method, which was all anyone knew. Now why would you want to dig up your property when you don't have to? Well, you don't. The trenchless team has the technology to solve all of your sewer problem without destroying your groomed lawn and shade trees. If you have an issue with your lateral, you don't have to dig, you just have to put your trust in your licensed trenchless technician. There a technique known as pipe bursting that will rehabilitate your pipe to a better than new state. The tech will push out or burst the damaged pipe and replace it with a new and improved pipe. It is that simple and less costly, leaving you leak and root proof guaranteed. The answer is trenchless all the way.
Quick Quote!
Get a Quick, Free Estimate!
Call Now
1-877-880-8125
or Fill Out The Form Below.
Name:
Email:
Phone:
Zip:
Sewer Lining
Hydro-Jetting
Camera Inspection
Other

Enter word above in this box:
Learn More!
Learn More About The Services You Can Get Using SewerRepairUSA.com!
Find Qualified Contractors!
Search For Contractors In Your Area.
How Much?
The #1 Question We Are Asked?
How Much Does It Cost?
Browse Recently Completed Jobs Below And See What Others Are Paying!
Copyright © 2013. All Rights Reserved.