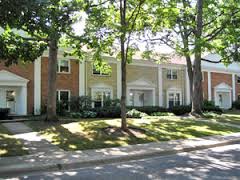 Trenchless Sewer Line Replacement Chicago, IL
Contractor: Ben Franklin Plumbing Chicago Location: Chicago, IL Type: 396 Feet 8 Inch Sewer Line Repair Cost: Private Bid Technology: Trenchless Sewer Line Repair
Have a sewer problem or need an estimate?
Call American Trenchless Technologies now at (815) 827-6647

View Full Contractor Profile Here: Sewer Repair Chicago
To Email This Contractor
Commercial Trenchless Sewer Repair Chicago IL
Trenchless Sewer Pipe Repair Chicago IL - This Chicago IL commercial homeowners association was having sewer line backups in several condo units. There was also a constant odor of sewer smell around the commercial property. The association was spending thousands every 4-6 months to have all the lines connecting to the main sewer pipe, and the main itself hydro jetted and cleared of roots. They wanted a permanent solution so they did some research and found out about Trenchless Sewer Repair Chicago offered by the reputable Commercial Plumbing chain Ben Franklin Plumbing in Chicago.
Commercial Sewer Contractor In Chicago Uses No Dig Technology
Ben Franklin Plumbing Inc - A Chicago Commercial and Residential Sewer Contractor offers Trenchless Sewer Repair in Chicago and was contacted by the owners of the condo complex and they explained the situation. The Chicago Trenchless Sewer Repair contractor agreed to come out to the property and perform a sewer pipe inspection to see what was causing the problems. Most of the time commercial properties in and around Chicago experience sewer pipe backups due to tree and bush root infestation. They are attracted to any small leaks and have microscopic roots that work their way in and then expand into massive root balls.
Commercial Sewer Lining Chicago - Video
The Chicago Trenchless Sewer Contractor brought his sewer camera on site and was able to feed the camera through in an existing cleanout. The Chicago Trenchless Sewer Contractor made a video of the inside of the big sewer main revealing not only massive root infestation but there was also cracks in the pipe due to settling and regular wear and tear. The Chicago Sewer Contractor then showed the representative of the association the video so they could see for themselves that the existing cast iron sewer pipe was dilapidated and needed major repair or replacement.
Sewer Pipe Lining by This Chicago Commercial Contractor is No Dig
The Chicago Commercial Sewer Contractor was able to give the condo association reps a set price right there on the spot to restore the entire Commercial Sewer Main in under 2 days time without so much as putting a shovel in the ground. It is called Chicago Sewer Pipe Lining and is a Trenchless Sewer Repair Chicago technology where an epoxy impregnated liner is shot through the pipe and once it cures in place (this is also referred to as Cured in Place Pipe Chicago technology) it is now essentially a brand new seamless pipe within a pipe rated to last for 50+ years and will not let a single root penetrate because it is seamless.
The 398 Foot Chicago Commercial Sewer Main Is Now Restored
The condo association jumped at the opportunity as they had already had Chicago sewer contractors there in the past that gave them an astronomical quote to dig it all out and replace it and then make all the new connections. They now had their big 8 Inch Chicago Commercial Sewer Main restored in under 2 days time and saved all the tenants thousands of dollars. The Trenchless Sewer Repair Contractor in Chicago had put a new Chicago Sewer Pipe Lining in and put smiles on everyone's faces as they would no have no more sewer problems and finally got rid of the terrible stench.
If you would like more information on Commercial sewer pipe lining in the Chicago IL area contact this Chicago Commercial Sewer Contractor - Ben Franklin Plumbing. For a free consultation and free estimate.
Quick Quote!
Get a Quick, Free Estimate!
Call Now
1-877-880-8125
or Fill Out The Form Below.
Name:
Email:
Phone:
Zip:
Sewer Lining
Hydro-Jetting
Camera Inspection
Other

Enter word above in this box:
Learn More!
Learn More About The Services You Can Get Using SewerRepairUSA.com!
Find Qualified Contractors!
Search For Contractors In Your Area.
How Much?
The #1 Question We Are Asked?
How Much Does It Cost?
Browse Recently Completed Jobs Below And See What Others Are Paying!
Copyright © 2013. All Rights Reserved.